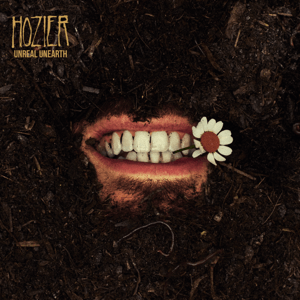 I've never met a casual fan of Hozier. Every fan I've encountered has been ready to go to war for him – not that he would ever ask you to. 
My sister, who has never been a casual fan of anything, first introduced me to Hozier's music, and it was love at first sight (or sound). Since that fateful listening of "Cherry Wine," I would gladly follow Andrew Hozier-Byrne, better known as his stage-name "Hozier," to the ends of the earth.
Hozier's third studio album, "Unreal Unearth," was released Aug. 18, after releasing a batch of singles starting with "Eat Your Young" on March 17. Just from the two covers used for the singles, it's clear that "Unreal Unearth" will follow along with the themes of naturalism alongside mortality and a subtlety of body horror. 
The album starts with "De Selby (Part 1)," and this gentle piece sets the tone for the rest of the album. The track shows Hozier's unique vocal skills and range alongside a sweet acoustic backdrop. The outro of part one is sung in Irish, featuring a choral part with overlapping vocal harmonies. Honestly, this portion of the song gave me goosebumps, so I was excited to see what the rest of the album had in store. 
Comparatively, "De Selby (Part 2)" shows the other side of Hozier's music: dark and gritty, almost sultry, with a bass-heavy beat. 
Throughout "Unreal Unearth," Hozier proves yet again his musical variation, offering something for everyone to enjoy. He wraps up the album with "First Light," which is angelic and otherworldly, which Hozier is great at. 
The best track of the album was "First Time." I will not be taking any criticism on this. With the orchestral backdrop, beautiful lyrical imagery and, of course, some falsetto paired with vocal layering, this song is simply wonderful. 
I hope to see this song earn its place as one of Hozier's best, alongside "Like Real People Do" and basically every other piece from his self-titled album. Two others that stood out to me were "Who We Are" and "Damage Gets Done," each for their unique sound.
My least favorite song was … none of them. Honestly, I think each served its own purpose, and I found the album thoroughly enjoyable, with a good amount of difference between songs. 
"All Things End" is heavily choral while "Son of Nyx" could moonlight as a song from a movie about a medieval adventure. Totalling 16 songs for an hour and two minutes, "Unreal Unearth" was an easy listen, and one I would recommend to everyone.
I feel like Hozier's album would receive great reviews whether it was good or not, just based on the loyalty of his fans (someone I follow online even took the day off of work for the release). 
He genuinely delivered through and through with "Unreal Unearth." I can't wait for his next album to be announced, so I can plan my vacation days as well.