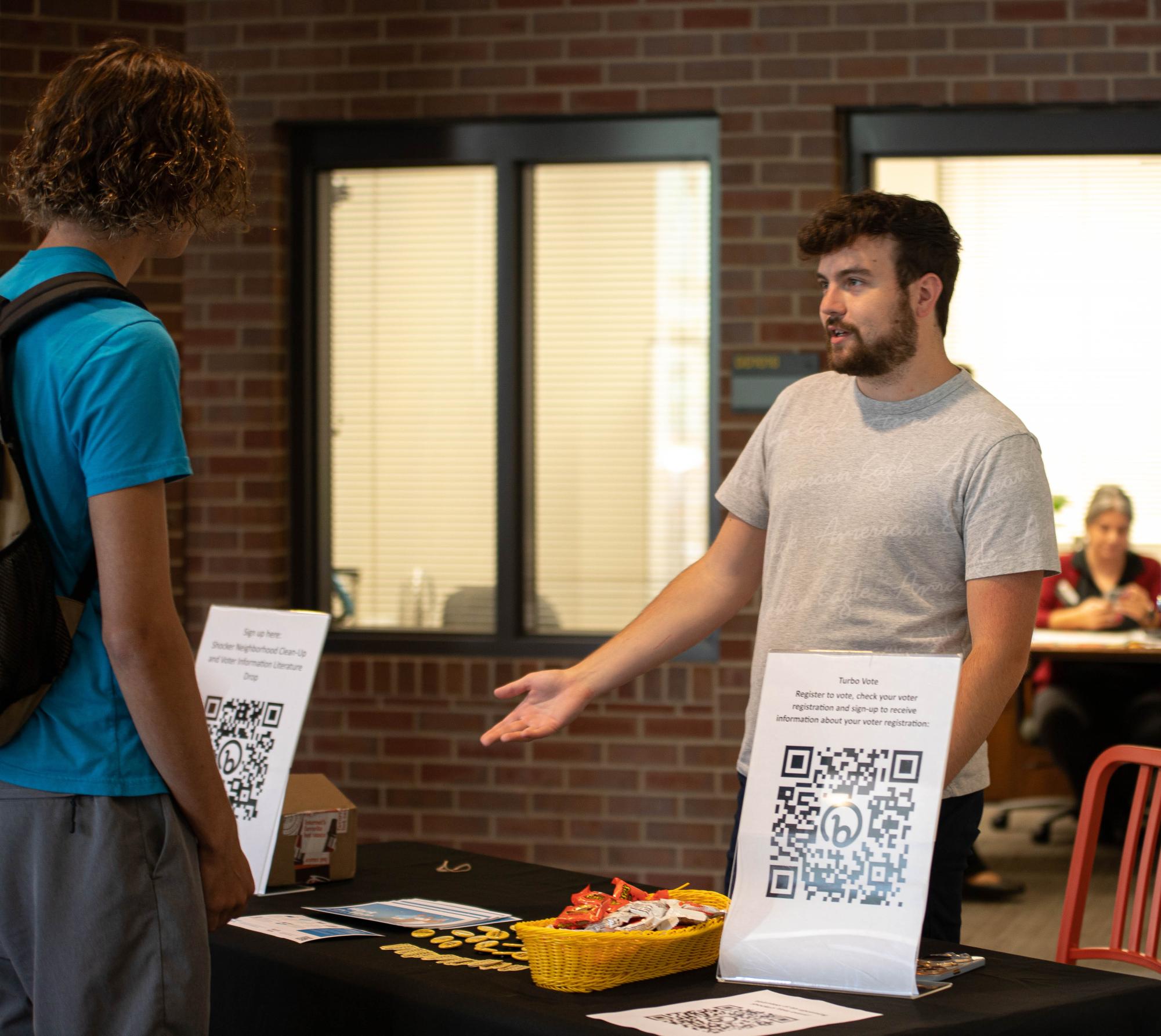 Less than one in three eligible Kansas voters exercised their right to vote for local, statewide and national representatives and policies during the last presidential election cycle.
Due to voter apathy and fatigue, the statistic is even lower for Kansas youth. Shocker Vote Coalition, in collaboration with Student Government Association At-Large Sen. Jay Thompson, is working to change that by providing Wichita State students with the tools and information to register to vote.
The Shocker Vote coalition is an organization of WSU students, faculty and staff that hosts several annual events to engage underserved populations, first-time voters and those who don't regularly participate in elections. Through public events, such as the Voter Registration Drive hosted at Shocker Hall on Sept. 5, volunteers show students how to register to vote and how to check their voting status.
"I think it's important for students to register to vote because this block of voters is significantly less represented at the national and state level than any other age group or any other demographic," Thompson said. "And historically, young people are not found to vote in high numbers."
Ahead of the next Wichita mayoral election, many young voters are struggling to get engaged in local politics. According to KMUW, only 3% of eligible Sedgwick County voters between the ages of 18 and 29 turned out for the last election. Many attribute low youth voting rates to an increase in voter apathy, a perception that the Shocker Vote Coalition is hoping to change.
"It's just one student at a time," Thompson said. "I think it's important that students know what's available to them and especially know that their voice does matter in the process … Having someone on the ground telling them that can sometimes mean a lot for individuals."
The Shocker Vote Coalition meets every other Wednesday starting on Sept. 6 in room 216 of the Rhatigan Student Center at 12 p.m. Students, faculty and staff are invited to attend meetings to learn more about the organization and how to become a better-engaged voter at the local and national level.