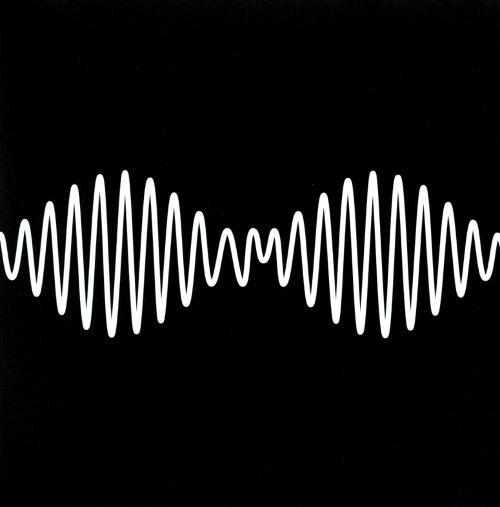 Ten years ago, when 10-year-old me heard the Arctic Monkeys on the radio of my dad's Jeep Wrangler, it was love at first sound. My dad skipped the song before we got to the second verse, but the deep strumming stuck with me. When we got home, I opened my Kindle Fire and furiously tried to find the song, Googling scraps of lyrics I thought I'd heard.
In my mind, it had to be called "Crawling Back to You" – the singer just said it too many times for it not to be (this was before I realized that song names could be derived from lyrics outside of the chorus, or things that don't make an appearance in the song at all).
The song I'd heard wasn't by Tom Petty, and definitely not by Daughtry. Miraculously, I found it – "Do I Wanna Know?" by the Arctic Monkeys. Wow. Nothing would ever be the same – the prophecy had been fulfilled, and I was destined to be pretentious forever, all thanks to the release of "AM" on Sept. 9, 2013. 
I was far from the only one that fell in love with the Arctic Monkeys via "AM" – although the Arctic Monkeys were definitely not strangers to Americans, "AM" propelled the band further into the states. 
Frontman Alex Turner, evolving with different eras of the band, adopted a very west-coast 1950s aesthetic that made him popular as the quintessential rockstar boyfriend.
"It was indeed the fantastic AM that catapulted the band to mainstream international success, as the late-night hedonism of its lyricism and its smooth, swaggering sound charmed listeners across the globe," Meer's Ellie Henderson wrote. 
Although the Arctic Monkeys' first album, "Whatever People Say I Am, That's What I'm Not," became – and has remained – the fastest selling debut album in British history, six out of 10 of the Arctic Monkeys' top songs on Spotify are from "AM," with only the bottom two sourcing from "Whatever People Say I Am, That's What I'm Not." 
Their debut album is their third most popular in total Spotify streams, with "AM" securing the top slot and their sophomore album, "Favourite Worst Nightmare," coming in second. 
Still, no Arctic Monkeys album has shook the Internet, especially Pinterest and Tumblr, like "AM" did. 10 years later, I'm sure there are countless regretted wrist tattoos of the "AM" album cover, countless Arctic Monkeys shirts tucked in the back of closets alongside pleated skirts, countless "AM" pins buttoned to mustard yellow Kånken backpacks. 
In 2014, "AM" was it – "It" being what was reblogged and retweeted, stacked into playlists with Lana Del Rey's "Ultraviolence." "AM" uniquely blended heavy R&B elements with the classic indie rock sound Arctic Monkeys was accustomed to, with a name inspired by rock legend Velvet Underground's album "VU" (and not the wee hours of the morning). 
In the two albums following the release of "AM," the impact of its musical style on the Arctic Monkeys is apparent. 
"Tranquility Base Hotel & Casino" directly followed "AM," released five years later in 2018, takes on world-building and heavily narrative lyrics about a hotel and casino on the moon. "Tranquility Base Hotel & Casino" is sultry and bass-heavy, like "AM," while being dreamy and jazzy, unlike "AM." 
"AM" has, inarguably, inspired a countless amount of other artists – Dark Stares' entire discography sounds like an extension of "AM," while Mexican band Duck Fizz also sports the same deep bass and similar vocals to "AM." 
Arctic Monkeys, working in collaboration with Josh Homme since the release of "Humbug," also has similarities with Josh Homme's band, Queens of the Stone Age, specifically their album "…Like Clockwork." 
Similarly, Alex Turner and Miles Kane, mostly known for his solo work but also The Rascals, have been in collaboration for a project known as The Last Shadow Puppets. Turner and Kane have released two albums and one EP under this name, with Kane often accompanying Turner on tours for the Arctic Monkeys. 
"Tranquility Base Hotel & Casino" pilot track "Star Treatment" starts with a musical reference itself: "I just wanted to be one of The Strokes." However, Alex Turner has done that, and more, and "AM" was part of what launched the Arctic Monkeys into stardom. 
Now, in my 20-year-old wisdom, "AM" is far from my favorite. Although the order changes with my mood and the weather and my horoscope, their 2011 album "Suck It and See" usually tops the charts as my all-time favorite. 
As a fan of 10 ten years, I think I have a right to abandon my roots and move away from "AM." However, I cannot understate the impact on "AM," not only on the Arctic Monkeys but on the indie rock genre in general, a decade later. 
A decade later, "AM" has stood the test of (a sport period of) time and remains the band's most popular album, and I would be surprised to see another Arctic Monkeys album surpass it in popularity and impact.