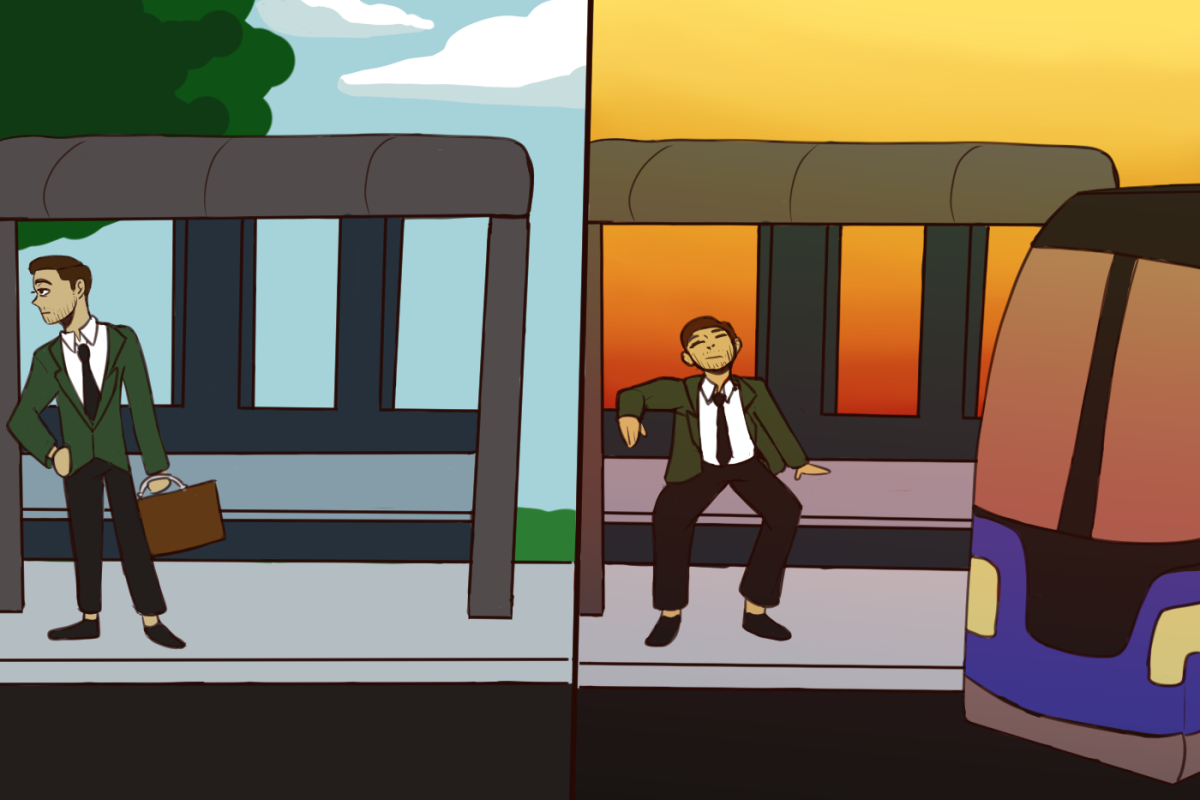 When I moved out to Wichita before my freshman year, I kept my summer job at Dillons, transferring to the store on 21st and Rock. One problem: I didn't have a car, and despite my pleas, my parents wouldn't let me take one of theirs off to college.
This left me with three options: take an hour-long trek to work by foot five times a week, use two hours worth of my salary on a ridesharing app or utilize the free bus pass that I got with my student ID.
I chose option three – for multiple months, I was reliant on Wichita transit. Unfortunately, I quickly found that the bus system in Wichita is plagued by a lack of funding, resulting in late buses, infrequent routes and early closures.
Most of Wichita's bus routes run either every 45 minutes or every hour. Most bus activity shuts down around 7 p.m., and the city runs zero buses on Sundays. Mike Tann, the Wichita transit director, said he would like to run more frequent routes, but is hampered by budget limitations.
"Unfortunately, we don't have an unlimited budget, and most of the funds that we operate with come from federal and local dollars," Tann said. "Without having some kind of tax measure funding, it wouldn't be possible for us to increase the service right now."
Wichita's public transit is underused and underfunded compared to surrounding cities.
According to the Federal Transit Administration, two times as many bus trips happen per year in Des Moines, Iowa, than Wichita, despite Wichita's transit system serving more people. Des Moines spent over $15 million dollars of local funds on buses in 2021. Wichita spent just over $2 million.
Quality public transportation is a necessity that Wichita simply doesn't have. A 10-minute drive is equivalent to a forty-minute-long bus trip, or an hour-long trip if you consider that the buses are usually about 20 minutes late.
For students without cars, this is a substantial barrier to the ability to work off campus or even to simply pick up groceries. (About a quarter of Wichita's population lives in a food desert.)
Public transportation is also more environmentally friendly than driving individually. City buses are one of the most sustainable forms of transportation in America – they're 550% more fuel-efficient than cars on a per-passenger basis. Even for students with cars, an eco-friendly alternative should be viable.
Tann said that Wichita is working with a consultant to potentially redesign the bus system. One possible change could be a switch from a hub and spoke model, where routes all lead out from the Wichita transit center, to a grid system where lines run down major streets.
"You'd have more opportunities to transfer to different routes, just at different shelters or different bus stops throughout the city rather than having to come downtown to the transit center to transfer to different buses," Tann said. "And doing so will usually allow for much faster travel, especially from far points of the city."
Of course, none of this matters if the city doesn't provide funding for the changes. Tann suggested that if revisions were approved by the transit department, they would likely be put directly on the local ballot.
If this happens, we should vote in favor of future funding proposals that increase the viability of the transit system in Wichita and support local, state and federal candidates who promise significant investments in public transportation. Car-less students – and the planet – will thank you.