Five-time All American and seven-time All Atlantic Coast Conference pole vaulter Aliyah Welters joined Wichita State's track and field team as an assistant coach this year. 
Welters grew up doing gymnastics but was also exposed to track at a young age. 
"My dad was a track coach. He ran track in college and so I knew I wanted to run track," Welters said. 
Following in his footsteps, she combined her knowledge of track and gymnastics when she began pole vaulting. 
Originally a student-athlete from Louisville, Welters received a recommendation to coach at Wichita State from Brooke Rasnick, a former Shocker and record holder for Wichita State outdoor pole vault.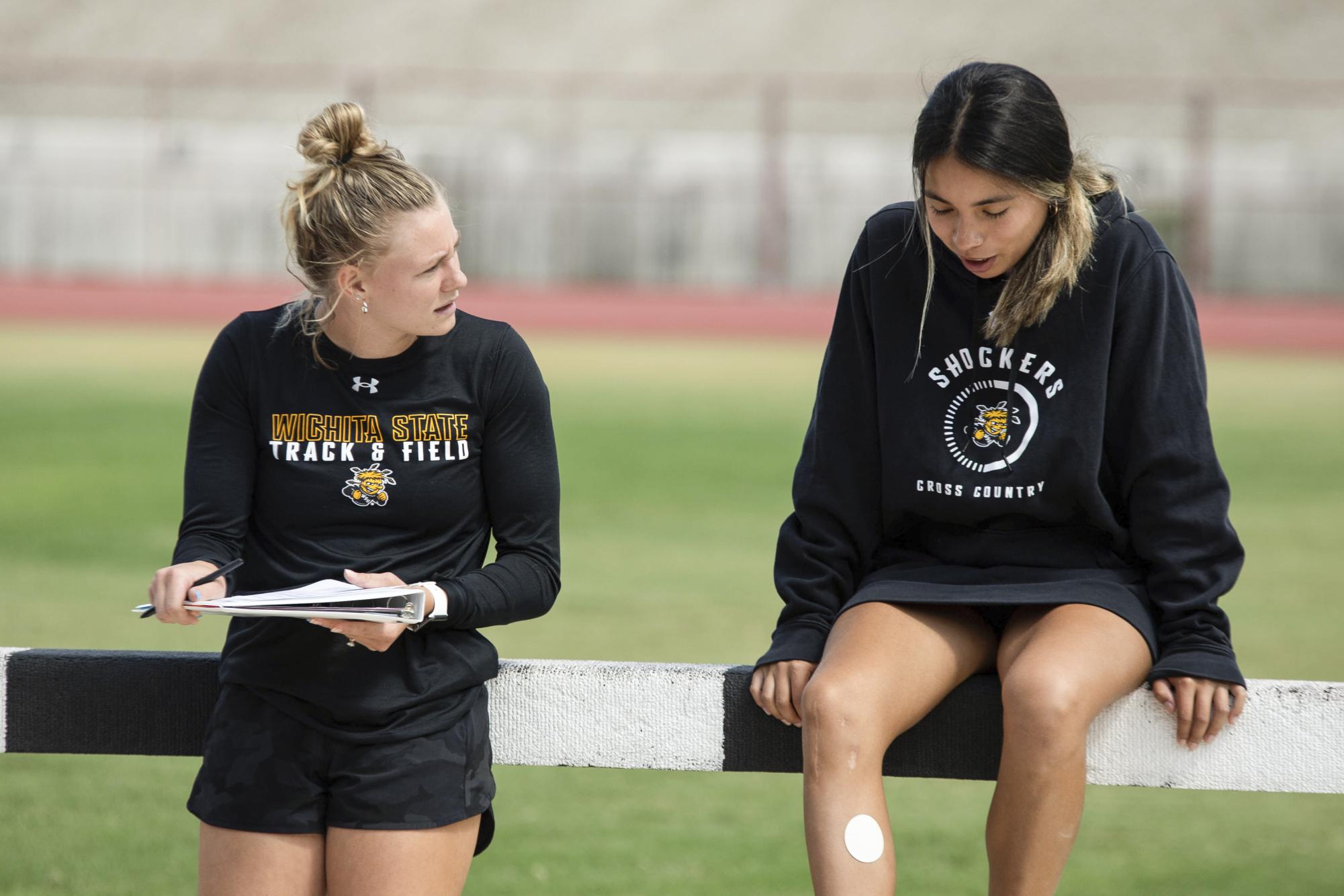 "When they were looking for a new coach, she gave me a really big recommendation," Welters said. "They're (WSU track coaches) very welcoming, and I feel like it'll be a good place to start out." 
Welters decided to pursue coaching to bring her own enjoyment of athletics to students.
"I've had such a great experience in my college athletic career, I wanted to be able to help new student-athletes be able to have that same experience," Welters said. 
She hopes this new opportunity at Wichita State will give her the ability to grow as an athlete and coach. 
"I'm young in coaching and just being able to just understand all the different operations and all the different pieces that go into coaching," Welters said. "You pour into the athletes, but they pour into you just as much and building those relationships is super important."
She also wants to help students see the long-term benefits of participating in athletics. 
"It can be stressful and even helping them just see life beyond college and helping them grow and just be in a better position for their future." 
With competitions coming up later this year, the assistant pole vaulting coach is more than ready to start her coaching career.
"I'm looking forward to it and glad that we're out here starting to get practices in and be able to get things rolling so that you can see all the hard work that's put in the fall come to fruition during competitions."