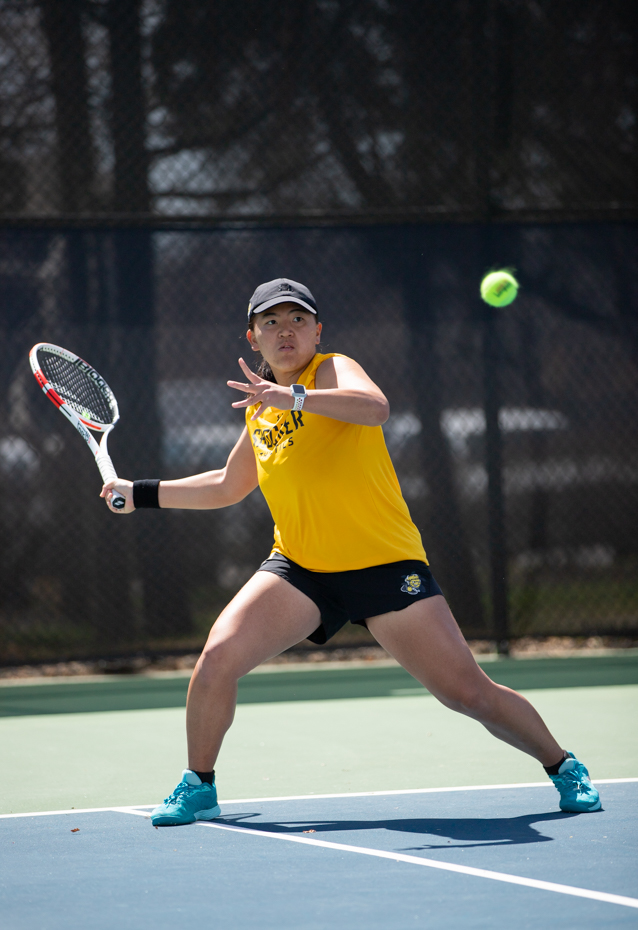 After closing off their 2022-2023 season with a handful of accomplishments, like a finished, unbeaten season at home for the first time in seven years and two weeks in the Intercollegiate Tennis Association national rankings, the Wichita State's women's tennis team is ready to work hard to prepare for their spring season.
Going into his 15th year as head coach, Colin Foster said his eight-player team this year is diverse in more ways than one.
"(The team has) good balance from different classes, so we got some grad students all the way down to freshmen," Foster said. "It's a super international team. That's always been a strength of our program and of our whole university."
Foster said the sport, in general, has plenty of international players, and the team has "so much more in common" than they have different.
"They try and learn each other's languages," Foster said. "That really helps them all acclimate. If they were just one international player on a team full of Americans, it would probably be a lot tougher, but they're all kind of going through … this experience together, which I think makes our team even that much closer."
Redshirt senior Natsumi Kurahashi is starting her fifth year on the team and is emerging as the team lead on and off the court once again.
"She's our strongest returning player," Foster said. "But honestly, we feel really good about our depth … We've got eight really good players."
In July, Foster signed three international players to the tennis team: Giorgia Roselli, Xintong Wang and Anne Knuettel.
"They're so good," Kurahashi said.
Kurahashi said having several players with English as a second language – and some recently starting intensive English – can make communication difficult. From Toyota, Japan, Kurahashi said she was in a similar position five years ago.
"As we practice together and the season goes, we get strong bonds," Kurahashi said. "Sometimes there's a little bit of different values, so we just need to talk about it and just get to know each other."
Kurahashi said she's excited for the upcoming season. 
"Everyone's working hard," she said. "(We) just need to keep doing it."