See It or Skip It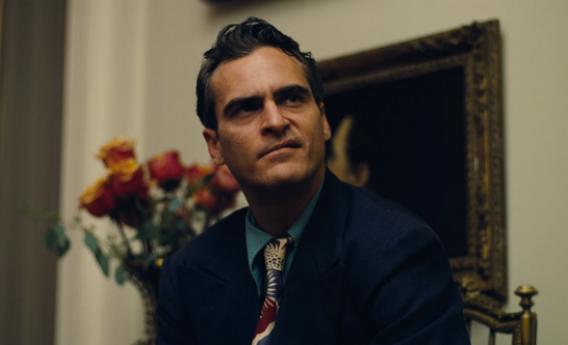 Stolen
Wanna know why the film is called "Stolen?" Because it stole it's plot from "Taken." The only difference is that it's a former thief instead of a C.I.A. agent, and who's playing him, you ask? The always-laughable Nicolas Cage. This movie belongs on the late-night circuit on cable, when a couple of drinks make any bad movie watchable.
– Skip It
---
Arbitrage
This Richard Gere and Susan Sarandon flick doesn't really look appealing for the college demographics. I yawned just by reading the synopsis, but it might be appealing to mom and dad … when it's on cable.
– Skip It
---
The Master
Paul Thomas Anderson's highly anticipated follow up to "There Will Be Blood" details a shell shocked World War II veteran who becomes involved in a religion called "The Cause," no doubt an analogy to Scientology. This sure fire Oscar winner will be released in limited theaters this weekend, which will hopefully expand out to our area once some momentum in going. This one shouldn't be passed over.
– See It
---
Finding Nemo 3D
The Academy Award winning Pixar film comes back to theaters, after undergoing a 3D conversion. Although it's not one of my personal favorite Pixar films, it should prove to be a fun experience, due to the film's exciting animated underwater setting, something that can't be exactly duplicated while watching it on a television screen.
– See It
---
Resident Evil: Retribution
Paul W.S. Anderson's fifth excuse for showing off his wife in sexy outfits opens this week in all four possible ventures, 2D, 3D, IMAX and IMAX 3D.  I must say that I'm quite impressed for a video game based series of films to make it this far, but I would wait until they make the sixth film if you have to own a DVD/Blu-ray collection of the films.
– See It