Summer is fading and the leaves are falling, but fruit smoothies and milk tea are too delicious to save for summer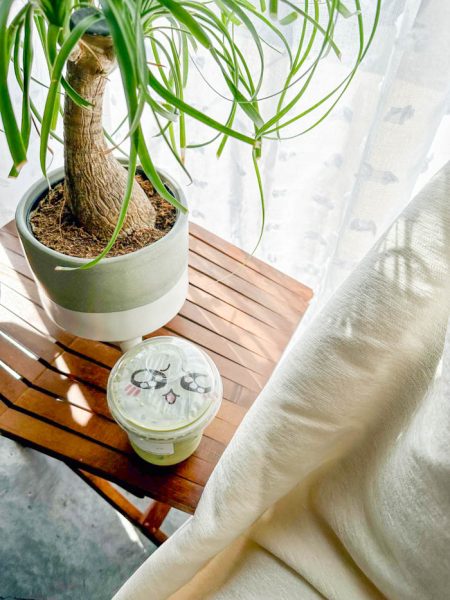 weather.
Dolphin Tea opened in late 2022, a Vietnamese business that sells a variety of drinks such as milk tea, fruit teas, sodas, coffees and smoothies. They also have a plethora of boba flavors that can be added to any drink for a dollar extra. 
With over 50 drinks to choose from, finding a beverage to match your every mood is guaranteed. 
Upon walking in, I was greeted by the owner. She told me about the menu and I ordered matcha milk tea. 
While waiting for my beverage, I was greeted by her family who were also in the establishment. They saw me taking pictures of the plants and we had a lovely conversation about them. 
There are a variety of green plants in the establishment that tie in a cozy feel. There is a comfy couch to sit on and dainty curtains to frame the large windows. 
The small business is a more personal and preferred experience than the typical Starbucks. My medium drink, about the size of a Starbucks grande, was $5.75 before tax. This is cheaper than ordering with our familiar Starbucks siren. 
Payment options include card, cash and Apple Pay. 
The matcha drink was delicious. It was sweet, but still had a strong matcha taste. Starbucks could never do what Dolphin Tea served. 
My friend ordered the vibrant pink strawberry smoothie and let me try some.  The smoothie tasted like the freshest, reddest strawberries were plucked from the vines and immediately blended. 
The business is wedged between two other places, Little Caesars and Lina's Mexican Restaurant on 3570 N Woodlawn. It is a perfect nook to read or do homework in. Trying different drinks here is a fun bucket list item alone or with a friend.