Students looking for quick and healthy recipes can try out the Adult Learning Cookbook next year.
The Office of Online and Adult Learning (OAL) is collecting recipes for a cookbook catered to students' needs. Pamela O'Neal, the associate director of student engagement at OAL, said the idea of a cookbook sparked from a conversation O'Neal had with a coworker.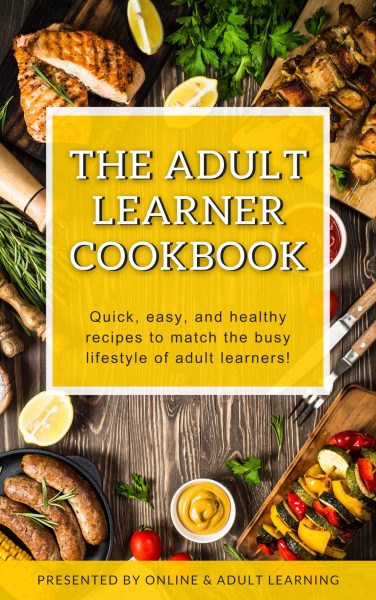 "We basically have two different groups: Adult learners who are taking classes on-campus and then online learners, most of which are adult learners," O'Neal said. "I wanted to get a project or something to make both groups feel like they're a part of the campus."
In addition to engaging online and adult learners, O'Neal said the goal of the cookbook is to provide recipes for busy adults.
"Some are going to be healthier than others," O'Neal said. "But (the cookbook is) something that they can go to and say, 'Oh yeah, hey, here's a quick meal idea' or 'Here's a nice little snack idea.'"
O'Neal said she remembers being in the shoes of Wichita State adult learners and that "time was of the essence."
She explained that many students on campus have responsibilities outside of getting their education, including taking care of their families.
"It takes time, and sometimes if you're in a hurry, it's hard to eat well," O'Neal said. 
The cookbook has also become an applied learning opportunity for Elena Kuckelman, a senior content writing and outreach student assistant for OAL. 
Kuckelman said she sees the cookbook as a way to amplify the work she's doing for her major in strategic communications and minor in marketing.
"I've done a little bit of the design-type thing," Kuckelman said. "When Pam came up with the idea of doing a cookbook, thinking it would be a good idea for our adult learners … it seemed like a really fun project."
While the office is still taking submissions for recipes, Kuckelman hopes the cookbook will be published by the end of the academic year, before she graduates. 
"I want to see this project come to fruition," Kuckelman said.
O'Neal said the cookbook will be published by May 2024 and will be available both online and in print. All students are allowed to submit up to five recipes through the link here.