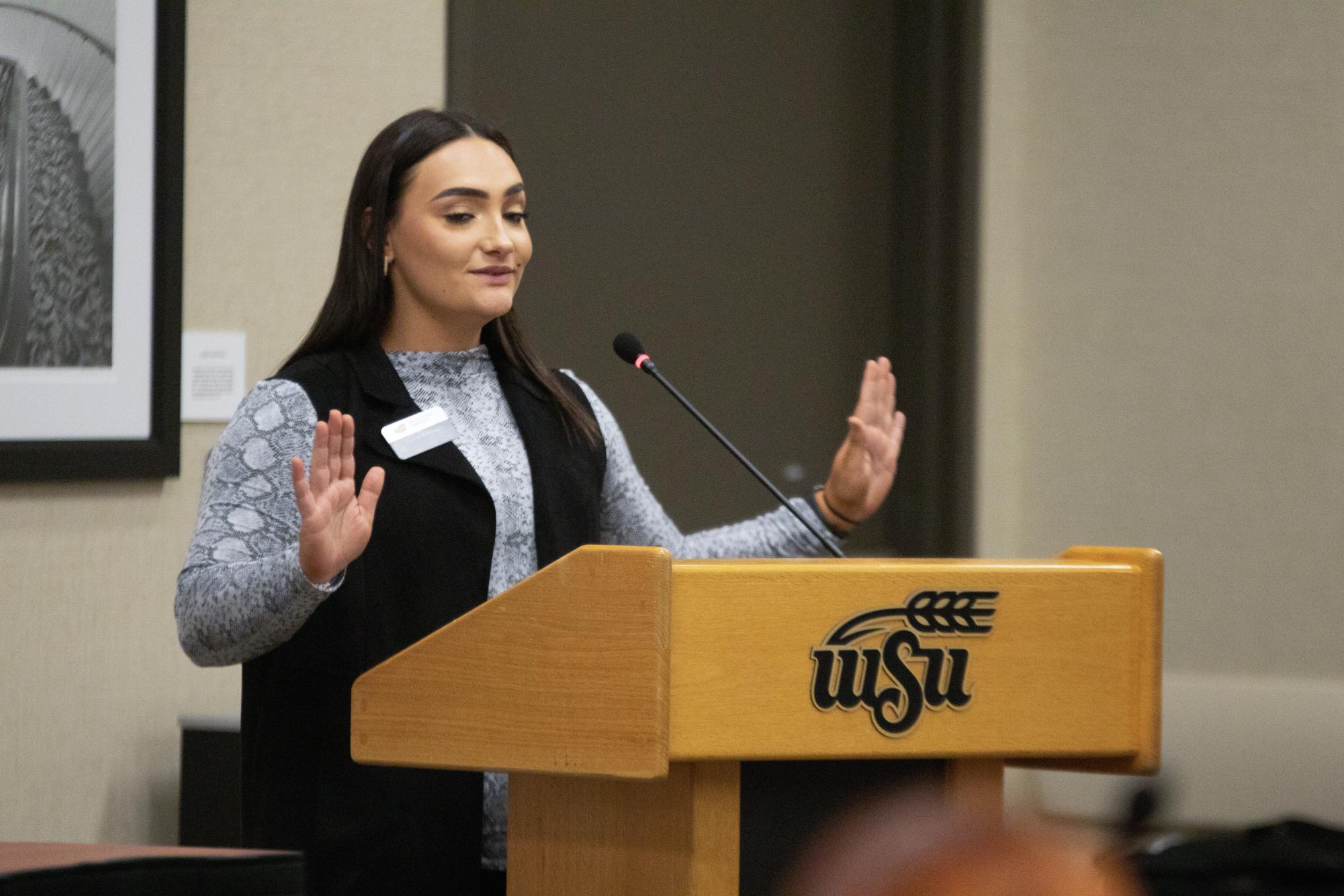 The Student Government Association (SGA) passed a resolution encouraging Wichita State to ensure at least one gender-neutral restroom on all floors of each new building on the main campus.
 Student Body Vice President Sophie Martins, who primarily sponsored the resolution, said this practice would start with the Shocker Success Center, based on the floor plans she has seen of the building. The Shocker Success Center will open in summer of 2024.
According to Martins, the Diversity, Education and Inclusion committee unanimously passed the resolution. Martins first read the resolution at the Nov. 1 Student Senate meeting.  
Adriana Owens, chairperson of the accessibility subcommittee, spoke in affirmation of the resolution, calling it "long overdue."
 "(Passing this resolution) is a way for us not only to show support for our communities but also a safe space for the people," Owens said. "It's only a small step in the process to be able to do this."
The passage of SGA's resolution follows Senate Bill 180, which took effect on July 1. The Kansas legislation bars transgender and intersex people from using restrooms, locker rooms and other areas that align with their gender identity.
This resolution will encourage Wichita State to provide programs educating about gender diversity and the importance of gender-neutral restrooms, mark all gender-neutral bathrooms with signage, and maintain updating WSU's interactive map of the bathrooms.
The resolution passed with 31 in affirmation, one in negation and one abstention.
Newly recognized student organizations
Several student organizations were approved to become recognized student organizations. These included Students for Justice in Palestine, Pakistani Student Association, Sri Lankan Culture Association, Water Environment Federation, Women in Cybersecurity and Shelf Care Book Club.