First presidential debate could set tone for election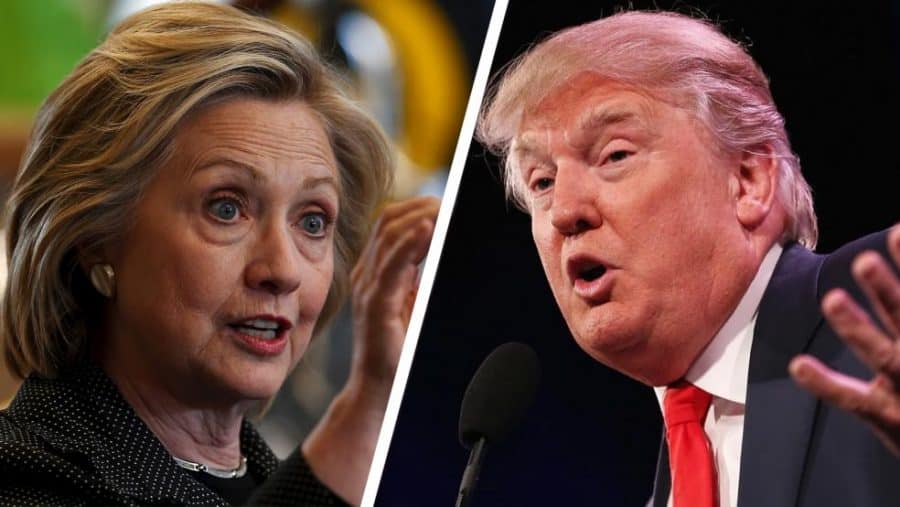 Carefully worded statements and hardworking PR personnel aside, when Hillary Clinton and Donald Trump step onto the debate stage Monday, nothing will stand between them and America.
Monday's first of four general election debates will challenge the candidates to go in-depth and stay on topic while discussing such themes as America's prosperity, security and direction. Jeff Jarman, interim director of the Elliott School of Communication, will participate in the second of Newswise's two upcoming virtual panel discussions on the debate.
The discussions, scheduled for 10 a.m. on Tuesday and Wednesday respectively, are made up of expert university professors from around the country.
Jarman is well versed in political rhetoric and its effect on the public, and, despite this election's unconventional nature, he has a general idea as to what viewers should expect from Monday's faceoff.
"Debates are about showing yourself as a candidate to be presidential," Jarman said. "The real litmus test is, after 90 minutes without a single break, whether one of the candidates emerges more obviously as someone who can perform the role of the presidency."
The first debate's unique format of 15-minute increments for the candidates to address six topics will force Trump and Clinton to delve into the issues and give more than just generic answers.
"The role of the moderator is to push them to develop deeper answers than we're used to in a traditional debate format," Jarman said.
As far as the content of the nominees' messages, one can expect Trump and Clinton to appeal to their base supporters in an attempt to energize them moving towards the election.
"The main function of debates is to reinforce support behind candidates," Jarman said. "They will say things that they know their broad coalitions support."
For Clinton, this could mean a focus on social justice, a path to citizenship and expanding upon President Obama's legacy. Trump will likely take a hard line against terrorism and focus on national security issues as well as defending the Second Amendment.
As usual, Trump, who gained political notoriety for his colorful and combative primary debate performances, is the wildcard going into tonight's debate. Expectations are uncertain for the Republican nominee.
"(Trump) is known to be erratic and say things off the cuff," Jarman said. "He's done virtually no prep in the traditional sense, and as a result, the bar is set relatively low for him."
Low expectations could pay off for Trump if he manages to perform with poise Monday.
"Turning in even a poor performance in the traditional sense could result in the appearance that he's done quite well," Jarman said.
The Clinton camp might be graded on a different curve with higher expectations, and this discrepancy is troublesome to her campaign. In preparation, the Democratic nominee has battled verbally against members of her staff portraying different versions of Trump — reserved and professional as well as energetic and abrasive.
As far as who wins, the decision is up to the public to make, as difficult of a task as that might be. However, experts such as Jarman have basic criteria for judging such matters.
"We always look for those one-liner moments that will stand out and be memorable," Jarman said. "Generally, those are judged after the fact to signify who maybe won or lost."
Of course, this will not stop either candidate's campaign representatives from putting positive spins on their candidate's performance.
"Both candidates will undoubtedly proclaim themselves the winner immediately after the debates are over," Jarman said.
With opposing rhetoric and agendas trying to pull viewers in different directions, it can take some serious analysis to sort out the facts from the fiction. Jarman will look to do just that when he appears on Newswise on Wednesday.
About the Writer
Matthew Kelly, Former Editor in Chief
Matthew Kelly is a former editor in chief and managing editor for The Sunflower.  Kelly graduated in 2020 with a bachelor's degree in political science...