Eight days is not enough
I have been a Beatles fan most of my life. I have most of their CDs, intend to get them all, and have read several books about the band and a few biographies about the individual members.
So seeing the movie "Eight Days a Week: The Touring Years" directed by Ron Howard at the Orpheum Theatre as part of the Tallgrass Film Festival last week was a must see movie for me and should be for you. The movie should be coming to theaters in Wichita.
I am sure it was nostalgic for the audience members old enough to remember living through 1962-1966. You could see some heads bobbing and hear foot-tapping as some songs were played. I got caught up in it, too.
Paul McCartney and Ringo Starr were genuinely excited about being interviewed about those four years more than 50 years ago. Howard used old interviews to highlight what John Lennon and George Harrison said about those years. He interviewed others, too.
Only a little was said about drug use and few times I could not hear what was said. I would have enjoyed greater insight into why it happened instead of just what happened, though, in the about one hour and 30 minute running time.
Some references, still, but grainy, photographs and films highlighted performances at The Cavern Club in Liverpool and in Hamburg, Germany, where they sometimes played for eight hours straight.
"We didn't realized what was to become," George Harrison said. "By 1966, it felt dangerous."
It was. News clips from concerts around the world with thousands of fans clamoring to the see the Fab Four, passing out from emotional exhaustion, running across Shea Stadium in Brooklyn, New York or their final concert in Candlestick Park in San Francisco where they entered and left the stadium in an armored car were shown. This gave an international visual to what I have only read about or seen short, individual clips about.
I didn't know the Beatles performed in Beirut or Hong Kong.
"There was no plan," Starr said. "You could not plan it."
Yet, there was. Music producer George Martin and Manager Brian Epstein agreed that a new single needed to be released every three weeks and a new album every six months. Epstein also made them dress in suits.
"It made us one person," McCartney said. "Brian kept us together as a team. He had a vision beyond ourselves."
Howard put the touring years in the context of the release of the Ford Mustang, President John F. Kennedy's Assassination, Nuclear Bomb testing, The Vietnam War, Civil Rights and Lennon's comment about The Beatles being bigger than Jesus.
"I just didn't mean what everybody thinks I meant," Lennon said. "I just said what I said and it was wrong."
The Beatles refused to play to segregated crowds.
"It's just stupid, you know," McCartney said about segregation.
Whoppi Goldberg, interviewed for the film, said she attended the Shea Stadium concert.
"I felt like I could be friends with them," she said. "I never thought of them as white guys. Everybody was welcome."
Tickets were $5.
Broadcast Journalist Larry Kane from Miami was assigned to cover The Beatles and went to every stop of the group's 1964 and 1965 U.S. tours. He did not want to because he believed it was entertainment news and not hard news.
It was hard news with the musical, fashion, social and other influences of group, which was not explored in depth enough as it could have been. Maybe that came later.
Kane said the questions was "when is the bubble going to burst" about when the pandemonium about The Beatles was going to end.
Elvis Costello thought it might have after the release of Rubber Soul in December 1965.
"I think they've lost their minds," he said about it.
A few weeks and a few listenings later, he liked the album.
The bubble still hasn't burst, and when their popularity and attention might is anybody's guess. "The Beatles: Live at the Hollywood Bowl" album has been remastered and I expect it to sell well as the DVD of the movie will. More books, articles and interviews will be written and made.
Maybe Ron Howard will make a follow up movie titled "The Beatles: The Studio Years."
Hopefully, he will include information about the economic influence in England, fashion and impacts they made in addition to the experimental music of Sgt. Peppers and Magical Mystery Tour. We can only hope.
Leave a Comment
About the Contributor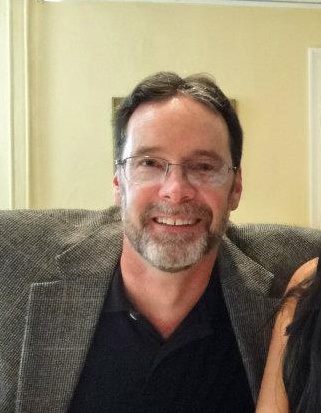 Robert Hite, Reporter
Robert Hite is a reporter for The Sunflower.