Bush, Simon ready for final ride
Shocker basketball has seen great success in recent years. From going to the Final Four to being undefeated in the 2013-14 season.
But for seniors Zach Bush and JR Simon, it's been so much more.
Bush and Simon, the only two seniors on the team this year, were both walk-ons before Simon was put on scholarship two weeks before the start of the season. Bush came in just one season before Simon, but together the pair has acquired success, knowledge and experiences that will last a lifetime.
"My first season was Final Four team, followed that up with the 35-0 team, its been a really amazing experience," Bush said. "I don't have any complaints about it."
Bush walked on in the 2012-2013 season and redshirted that year. Now, at the start of his fifth season in the program, Bush is ready to put his wide range of skills to use.
"We have both been here quite a while so we've both seen what it takes to be a leader, to be successful and to win," Bush said. "We've seen how it's done from other players and we just try to emulate that."
Simon walked on just one year after Bush in the 2013-2014 season. That was the year the Shockers went undefeated during the regular season before falling to Kentucky in the round of 32 in the NCAA Tournament.
"Going undefeated freshman year was really cool," Simon said. "There's been a lot of awesome memories, it would be hard to pick one out."
The pair of roommates have described their time in the program as blessed, special and a dream come true.
"I think Zach would agree we've been very lucky and blessed," Simon said. "Each year the guys on the team have been very down to earth, special guys."
Both of the seniors have said they are very fortunate to play with like Ron Baker and Fred VanVleet. These former players have not only been great friends with the two current team leaders, but also set a great example for them.
Redshirt freshman Brett Barney would agree that these two have been well versed in what it is to be a leader and role model.
"They're like the life of the team, they keep everything upbeat and happy," Barney said. "If someone is down those two go and lift them up."
Overall, the pair has agreed they had an abundance of amazing experiences on the team leading up to their senior year.
"It's been just a huge blessing, is the best way to describe it," Bush said.
As far as plans go for after college, both players are still figuring that out. Right now the focus is on the upcoming season.
"It's been unbelievable, a dream come true honestly, I wouldn't change it for the world and I'm so thankful for it. Hopefully we can get one more great year in to end it all," Simon said.
Leave a Comment
About the Contributor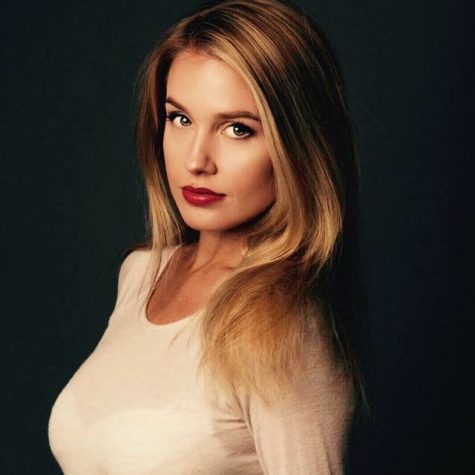 Alex Bullock, Former reporter
Alex Bullock was a reporter for The Sunflower. She was an integrated-marketing major at Wichita State. Bullock grew up in Wichita and has been a Shocker...