Linnabary: Thank Tribe for their service – they've got it this year
A Tribe Called Quest claim 2016 as their own on final LP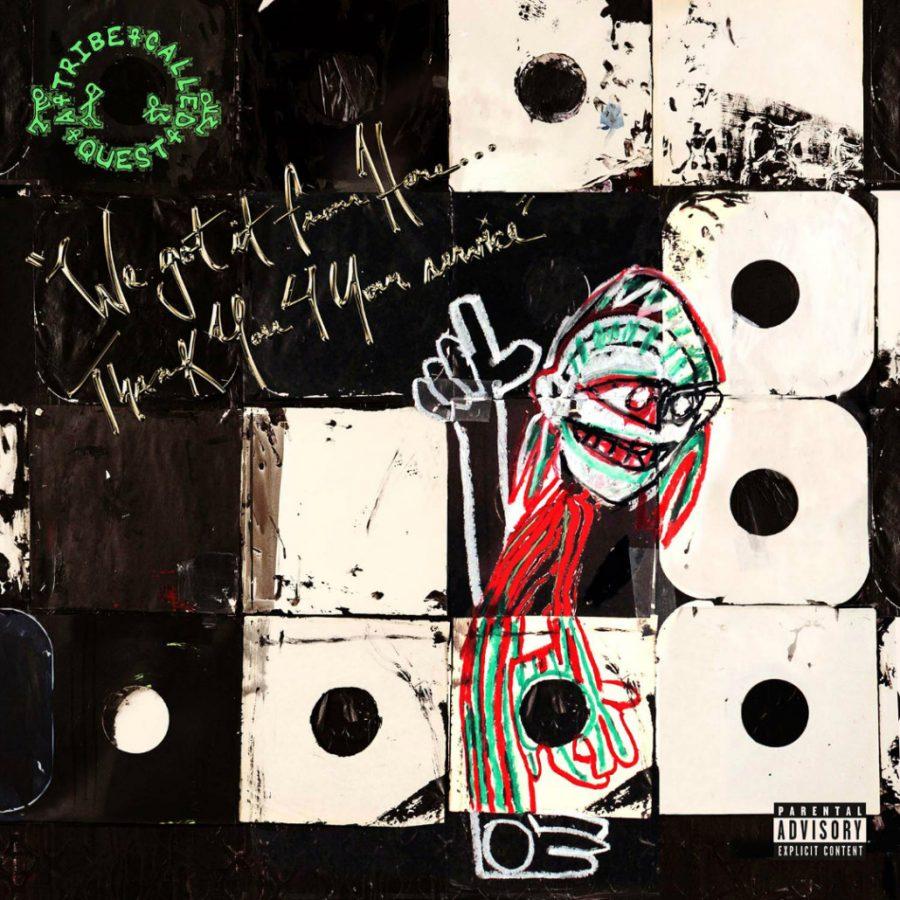 Most rappers can't stay in touch for five years.
Q-Tip, Phife Dawg, Ali Shaheed Muhammad and Jarobi White – collectively known as A Tribe Called Quest – have reemerged after nearly two decades sounding more fresh and in touch than they did on 1998's "The Love Movement," their last LP.
"We Got It from Here… Thank You 4 Your Service" is Tribe's sixth studio album. It was released on Veteran's Day, a release date seemingly deeper than coincidence.
The album title, the unexplained creation of late Tribe member Phife Dawg (Phife passed away in March due to complications with diabetes), can easily be seen as a celebration of the service done by hip-hop's leading "troops," those rappers (such as Kendrick Lamar, Earl Sweatshirt and J. Cole, who all get a shout out on "Dis Generation") who have carried the flame while Tribe hibernated. It's easy to see the influence – both musically and thematically – Tribe placed on these artists.
The album delves into an array of topics – love, loss, philosophy (see Q-Tip on "Ego") and social commentary – during its hour-long run, never becoming too focused on any one area.
Jazzy, sample-heavy production in rap music has stood the test of time, as attested by the reemergence (spearheaded by Kendrick Lamar) of the sound. "We've Got It from Here…" carries itself on this sound palette, and not once does it sound dated or dusty. Kudos to Q-Tip, who produced the majority of the album.
Not only has Tribe's production style remained intact – so has their quick-witted delivery. Opener "The Space Program" quips about gentrification under the guise of a song about outer space. "There ain't no space program for niggas/Yo, you stuck here nigga," Q-Tip raps on the chorus, before ending the track with its punch: "Imagine if this shit was really talkin' about space, dude."
Tribe are renowned for their 'lens-on-society' commentary; that rings true on "We've Got It from Here." Perfectly timed after this year's surreal election, "We the People" demands that "All you black folks, you must go/All you Mexicans, you must go/And all you poor folks, you must go/Muslims and gays, boy, we hate your ways." Q-Tip sounds desperate and angry on the track, unsure how such polarizing demands could be made.
Although there are many heavy topics explored, the album is not without its carefree flexing moments where the raps aim to dazzle and awe.
"
Now who want it with the Trini gladiator?/The finger to you haters, you biters not innovators/I take zero for granted, I honors my gift/Champion pen game, plus I'm freestyle equipped."
— Phife Dawg
"Solid Wall of Sound" is a roller-coaster ride of a rap song, with Phife Dawg, Q-Tip and frequent Tribe collaborator Busta Rhymes trading bars (at times in unison) over a Q-Tip beat that samples Elton John's "Benny and the Jets." It's frenzied but clearly controlled. It's rare when a song's title can be taken near literally.
Q-Tip required that anyone featured on the album came to his studio and laid down their verses – no emailed 16s here. This intimate chemistry is fully displayed on "Kids" as Q-Tip and André 3000, of Outkast fame, bounce bars off each other.
The track finds the pair reflecting on the naivety before adulthood. Its hook of "Kids, don't you know how all this shit is fantasy?" is decidedly despondent, but the cut comes across as tongue-in-cheek from the moment André drops the opening line "I ain't gon' even lie, I was probably high" (which is shortly thereafter followed by "I ain't no almanac, so lick my dictionary").
Peppered throughout the album's 16 tracks (even on the more lighthearted cuts) are references to the loss of Phife Dawg.
"
My nigga spirit be talkin' to me, let me explain/Not through evil mediums, tarot cards, and Ouija games/But through mixing chords and boards, and even drum machines."
— Q-Tip
This prevailing theme is brought to the forefront on "Lost Somebody," the album's emotional centerpiece. Over arpeggiated piano chords, Q-Tip reflects on Phife (his childhood best friend) and their fallouts – fallouts that would ultimately result in the group's breakup.
"The one thing I appreciate, you and I, we never pretended/Rhymes we would write it out, hard times fight it out/Gave grace face to face, made it right/And now you riding out, damn."
It's a fitting farewell, just as the LP is a fitting farewell and finale for Tribe.
A Tribe Called Quest close their discography with the strongest, most resonant rap album of 2016, one that is rooted in the past while simultaneously looking to the future. As they pass the torch to the new school of rap, thank Tribe for their service; they've got it this year.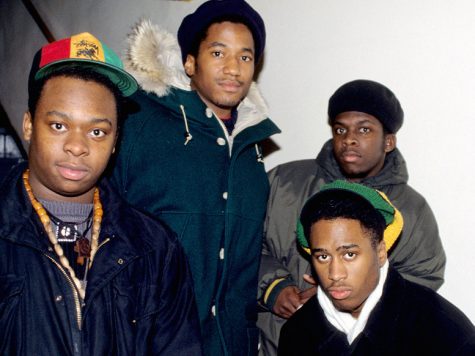 Final score: A+
About the Writer
Andrew Linnabary, Digital Managing Editor
Andrew Linnabary is the 2018-2019 Digital Managing Editor of The Sunflower.

He is a senior studying journalism and minoring in English. Linnabary is...