Beach: 'Ghost in the Shell' brings fun anime tropes to live action
Directed by Rupert Sanders, "Ghost in the Shell" is the latest big budget film to get bashed by movie fans, anime fans and media outlets alike.
Why you might ask?
The film stars Scarlett Johansson playing the role of the main character, Major. It's no secret Johansson is white rather than Japanese.
The original anime series came from Japan and filmmakers are being accused of whitewashing because of their casting choice.
Johansson carries this film.
The plot follows Major, who is the first of her kind. She has, essentially, lost her life, but her mind is still living within a shell, or a suit built by other humans in order for Major to stay alive and fight for what's good.
I didn't have too big of expectations going into this one, but was interested to see it due to the media attention.
There is a lot to like about this film. It's one of those movies that wasn't uber entertaining for my taste, but I'm hard-pressed to find many flaws.
The writing for Johansson's character was a bit sparse, but the character  is the reason this movie goes.
Johansson's facial expressions and general demeanor throughout the film showed she was perfect for the role, and while she is already a huge star, expect this to get her even more significant roles.
Having not known much about the story prior to seeing the film I had no idea how dark the mood of the story was. It's harder than it seems in today's film landscape to keep the same mood for an entire movie.
"Ghost in the Shell" took an anime and translated it successfully to a live action big budget film.
Final Grade: A-
Leave a Comment
About the Contributor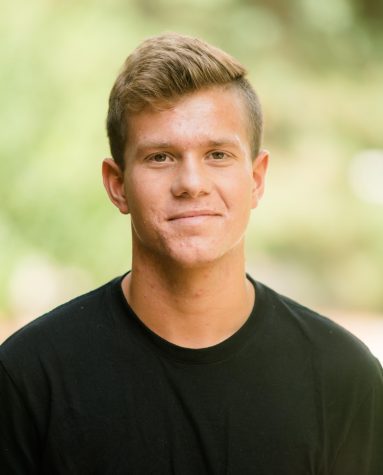 Nick Beach, Former reporter
Nick Beach served as a reporter for The Sunflower. Beach served as a sports reporter and columnist, as well as a movie critic. Beach is from the coastal...