Starbucks' Unicorn Frappé is a thing of beauty, until you drink it
Don't fall for this fairytale frappé.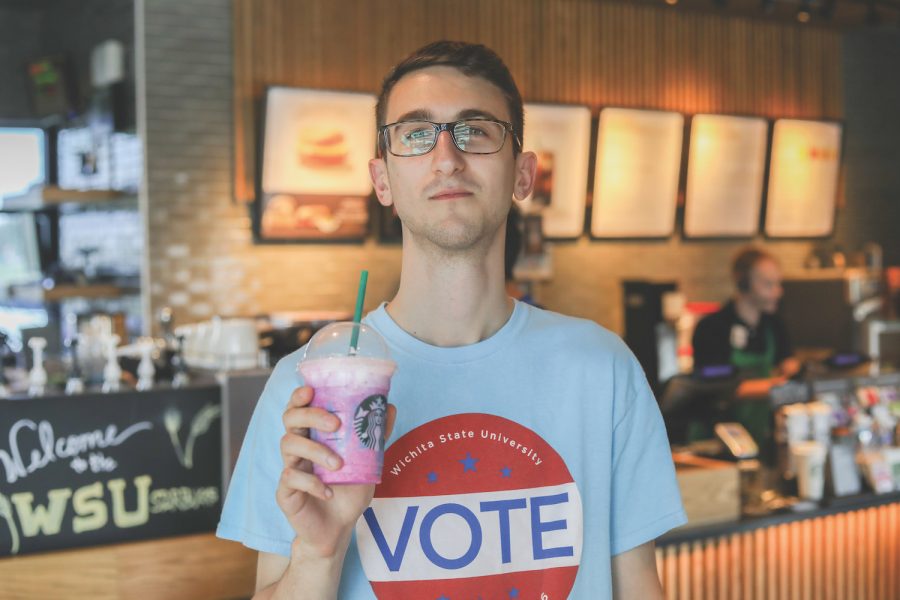 This fairytale does not have a happy ending.
Frappés aren't all unicorns and rainbows — this extends to Starbucks' latest craze, the Unicorn Frappé Blended Créme, released at participating stores Wednesday.
It's clear, teenage girls are the demographic for this "flavor-changing, color-changing, totally not-made-up Unicorn Frappuccino."
Imagine Pixy Stix — you know, the extra-long sticks you used to carry around as a kid — and breaking up four or five of those foot-long color-coated sugar tubes into a blender with some whimsical frappe cream — aka whole milk and tons of sugar. That's not far out of line with this creation.
As I would have expected, this thing screams cotton candy in both appearance and taste. This masterpiece tastes like it looks — then it goes bad, real bad.
Baristas encourage a swift stir to get the full color-changing experience, but if tastes concern you, you won't stir. An overkill of mango syrup ruins your fairytale from the get go, but by the time you stir in the sour blue drizzle, you've not only ruined your dreams of finding gold at the end of the rainbow, but equally your taste buds.
Starbucks claims that magical flavors start off fruity and sweet, and with the mix of a straw, the flavors transform to a "pleasantly sour" taste. I can't recall myself ever putting "pleasant" and "sour" in the same sentence — and I for sure would not be saying that about a color plasma blended drink.
Credit your barista, this thing is a masterpiece meant for social media. You can bet they'll take offense fail to use at least seven hashtags on Instagram.
#Whimsical #Fairies #Unicorns #Magic #Fairytales #Princesses #Rainbows
If a triple berry Pop-Tart and mango  was to made into this mystical fantasy drink, you would get this epic disaster. This is a dream that should never have come true.
Tart does this no favors. Sure, you might like Sweet Tarts, but this is nothing like it.
You probably won't be able to get over the impressively colorful spectacle. It's only available for four days — almost as elusive as a real-life unicorn.
If you're willing to throw $5 to having the most flavorful post in your Instragram library, hurry over to Starbucks. But, if you care anything about taste, you can afford to let this one stay a fantasy in your fairytale life.
This frappé is crappé.
About the Contributors
Evan Pflugradt, Sports Editor
Evan Pflugradt is the former Sports Editor of The Sunflower.

Pflugradt past served as the publication's Editor in Chief, Opinion Editor and a reporter....
Matt Crow, Former Sports Editor
Matt Crow is the Sports Editor for The Sunflower. Crow is a senior at Wichita State majoring in communications with an emphasis is electronic media. He...