Remembering 'Becky with the good hair'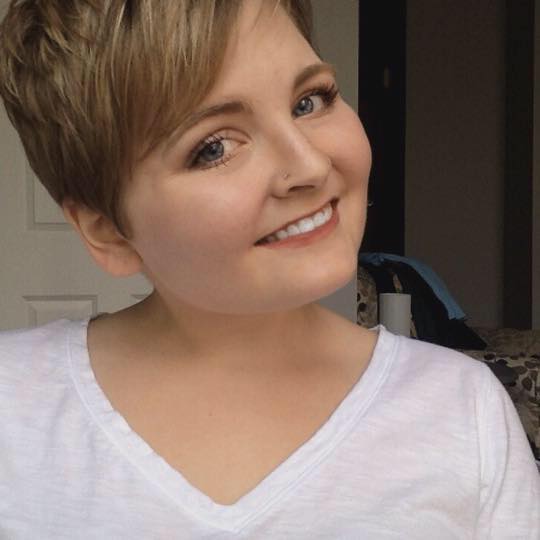 Advertisement
Hang on for a minute...we're trying to find some more stories you might like.
After a late night at the Panic! At the Disco concert on April 4 in Oklahoma, sisters Laura and Leah Ratley and siblings Rebecca "Becky" and Ryan Fulcher were in a collision with a semi truck.
Both Laura and Becky died in the collision and Leah and Ryan were injured. The aftermath of the wreck left life in a blur for both Ratley and Fulcher's friends and family.
'Becky with the good hair'
Becky was a sophomore majoring in communications and was an active member in her sorority Kappa Kappa Gamma. She hosted a MDA (Muscular Dystrophy Association) walk annually.
"She was so sassy," said India Morgan, Becky's best friend. "She actually created the word 'sass-hole' and she would call everyone and their mom that."
Becky was observed by most, Morgan said, for her wheelchair and slurred speech due to Friedreich's ataxia, a rare form of muscular dystrophy.
"Since she was in a wheelchair she kind of got treated like she was disabled and she absolutely hated it more than anything in the world, so after she was wheelchair-ridden, the first thing she wanted to do was travel the world," Morgan said. "Anything that the world told her she couldn't do, she made into her goal."
Morgan loved Becky's passion, determination and love for life.
Morgan reminisced how brilliant Becky was and how she constantly wanted to defeat stereotypes.
"One thing that she really struggled with is that she's brilliant, but people would come in with this pre-judgment of her and not realize how great and smart she really is," Morgan said.
Morgan said that Becky's intelligence, creativity and sassiness were what made her the best friend to have.
One of Morgan's favorite memories with Becky was about a year ago when Becky cut her hair off. Morgan would always call her "Becky with the good hair."
"Her hair always looked so perfect and we would all always call her that," Morgan said. "I would make that joke at her every single day and she would laugh so hard like it was the first time she heard the joke like it was the funniest thing ever."
Morgan said she would cherish Becky's friendship always.
"I love that she pushed me to be the best person I could be and to stop putting work first and to adventure and love life."
Constant Caregiver
Laura was a student at Wichita State for one semester before transferring back to Hutchinson Community College. She and Becky knew each other through their siblings Leah and Ryan.
Laura's passion and drive to become a nursing student stemmed from her love of helping people.
"Laura was an amazing person, she was absolutely wonderful and would go out of her way to help someone no matter what," Leah said. "Even if she had a ton of her own homework to do, she would stop to help our little sister with hers."
Leah said that Laura was the sweetest, kindest, most caring person she had ever known.
Not only was Laura a selfless person though, but she too, just like Becky, had a passion for life.
"She was always happy and never got embarrassed about anything," Leah said. "She didn't care what people thought, she was just having fun."
Laura and Leah's favorite thing to do together was go to concerts and listen to music.
"When our parents divorced, it was a rough time for us and I introduced both her and our little sister to Fall Out Boy and Panic! At the Disco," Leah said. "We would listen to their music to get us through the rough times and just because we loved them so much."
To surprise her sisters, Leah bought them all tickets to see Fall Out Boy with meet-and-greet passes.
"They were both so happy they just broke down crying," Leah said.
Leah said Laura was so passionate about her love for music that she doesn't remember a time that Laura was happier than going to those meet-and-greets or seeing Panic! At the Disco in Tulsa.
"We were standing so close to the stage when Brenden [Urie] started playing "This is Gospel" and Laura swore he was looking at her and she started crying she was so excited," Leah said. "I'm so glad she had the time of her life at that concert."