What it means to be a Shocker
Raise hell. Read books. Smile.
For me, being a Shocker means surprising people. There are two ways to do that: You can either exceed expectations, or you can fail to live up to your potential. I've done both.
If you're like me, Wichita State wasn't your first choice. I made the jump from high school to college with my eyes closed, hoping to land on my feet.
I went to KU for two weeks freshman year before realizing I couldn't afford it, that it was more façade than substance, and that, hell, there's nothing wrong with Wichita State.
I fell flat on my face.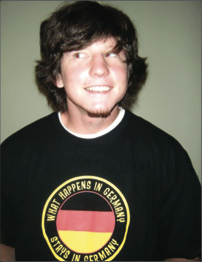 It took me a few months to get my bearings. When I started at Wichita State, we didn't have wayfaring signs, Shocker Hall was the best parking lot on campus, and it wasn't impossible to squeeze in 9 holes of golf between classes on the course that is now Innovation Campus. The Rhatigan Student Center had the only Chick-fil-A in town. Hubbard Hall had a Blimpie.
I failed classes. I dropped classes. I took classes on my lunch break. I got a little too involved in cannabis culture.
I worked construction as an insulator, full-time, throughout my undergraduate education. It was the dirtiest job I hope I ever have. I wrapped duct in the RSC. I insulated Wilner Auditorium. I remodeled Grace Wilkie Hall.
The fiberglass in my lungs — from the insulation — made me wheeze every night when I laid down to sleep. Wichita State was my solution, my beacon of light, my breath of fresh air — my escape from shit work.
I switched majors too many times to count. I was an engineer. I was a painter. I was a biologist. I was a pharmacist in training. And those were just my first two years.
I didn't know what I wanted to be, but I knew I wanted to learn.
I maxed out my student loans. I paid out of pocket. It took me 6 years, but I finished.
I finally found a major I loved. I found my way.
Now, I'm in graduate school for creative writing. I found a job that allows me to learn for a living. I hope I can share what I learn with you all this year as editor of The Sunflower.
I've been both kinds of Shocker — the pleasant surprise and the promising failure. I've struggled. I've triumphed. I've wheezed myself to sleep. Now, I write for a living.
If you're lost, as I was once lost, it's okay. It's all right. Breathe. Keep your head down. Push through. People will underestimate you. Be a Shocker.
That said, here are a few words of advice for this year:
Every time you hear the word "Innovation" or "Strategic" or "Engagement" or "Dialogue" (used as a verb) or "Student input" or "Students will have a voice," grab a totem, something you can hold onto that keeps you grounded, because you're about to be fed a huge spoon of bullshit.
Don't bash Wichita or Wichita State. If you go to Wichita State and you say it's garbage, you're garbage.
Wichita State exists for students. Don't let the facades on the new buildings you'll probably never go in convince you otherwise.
There's still value in a classic liberal arts education.
Applied learning should not equal free labor. Don't allow yourself to be exploited.
Don't buy a parking pass. That's dumb.
Find something you love and fight for it tooth and nail.
Raise hell. Read books. Smile.
View Comments (2)
About the Contributor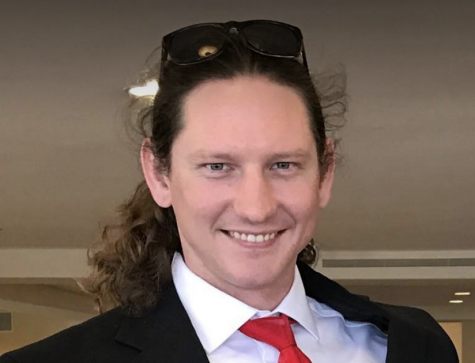 Chance Swaim, Former Editor in Chief
Chance Swaim was the Editor in Chief of The Sunflower from fall 2017 to spring 2018.

Swaim was a graduate student in the English Department working...