The Heskett is old; embrace the new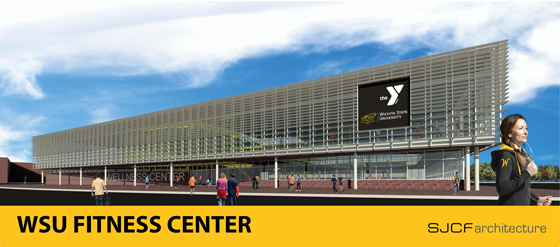 It's been north of 90 degrees on quite a few days since I arrived back in Wichita this fall. That hasn't boded well for the top floor of the Heskett Center.
As you walk up the stairs to the top floor, signs tell students: Warning, if heat index reaches 95 degrees, we will close the gym for your safety. The heat index broke 100 degrees several times last week.
Here's the deal: Everyone is going to have to pay student fees as long as they go to Wichita State, so why not use them to your advantage? With the new rules in place, student fee payers will have access to all YMCA locations in the greater Wichita area.
All I've heard since the YMCA was just a rumor on campus is people asking why we would ever agree to it. No one understands the benefits of a YMCA membership.
All students need to do to activate their new memberships is bring their Shocker ID to any Wichita area YMCA on their first visit and show it to an employee at the front desk to finish setup. YMCA facilities are top notch for all types of working out, whether it be lifting, cardio, swimming or basketball.
I'm not saying abandon the Heskett Center. It's still on campus, and that's always going to be convenient, at least for those who live on or near campus.
It still has just about everything students need to work out, but the temperature is awful on the top floor, and the facilities are pretty old and run down. It can definitely still be used, but it isn't ideal by any means.
I'm all for the YMCA memberships. As someone who tries to exercise nearly every day, more options are always a plus. I'll definitely still use the Heskett Center because I live close, but I'll also make use of my YMCA membership. I'm paying for it, so I might as well.
Bringing a YMCA to campus in the future is a grand idea – Wichita State has been all about innovation in recent years.
Giving students access to better gym facilities is an excellent idea, and there is no reason not to embrace it. Student fees are always going to be there, and unfortunately, college is expensive. It's what you as students signed up for.
Student fees are primarily used for Student Health Services, the Counseling and Testing Center, the Office of Disability Services, Campus Recreation, and the Prevention Services Advisory Board. Given the state of the Heskett Center, updating fitness facilities on campus should have been the plan long ago.
Most of the complaints I've heard about the YMCA partnership have come from those who don't exercise. That's not everyone else's fault. There is never going to be a way to fully dodge student fees. It's time to move forward with the new and embrace the YMCA.
View Comments (2)
About the Writer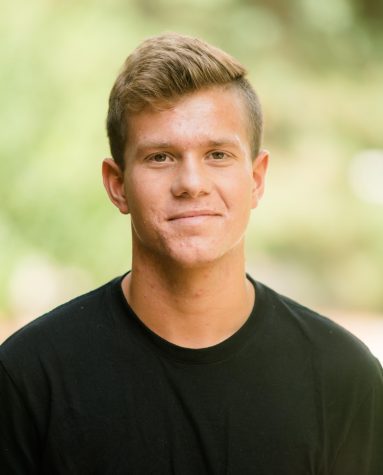 Nick Beach, Former reporter
Nick Beach served as a reporter for The Sunflower. Beach served as a sports reporter and columnist, as well as a movie critic. Beach is from the coastal...