One-year-old LeBron James didn't win MVP; three-year-old Innovation Campus isn't the nation's leader in innovation
Judging Wichita State President John Bardo's comparison of Innovation Campus to NBA legend LeBron James.
LeBron James and the Cleveland Cavaliers took the court Tuesday night in the NBA season opener, and, like always, Internet trolls used the opportunity to criticize James and his career.
James, 32, is a three-time NBA Champion and a four-time MVP. He has played in the NBA Finals every year since 2011. He is regarded by many as the greatest basketball player of all time. But pundits and Internet trolls alike chide his success and make odd, nonsensical comparisons.
Tuesday, Wichita State President John Bardo joined the club, making his own foolish comparison to the NBA's King James.
Bardo, speaking at Startup Grind ICT, a monthly event that connects local entrepreneurs, said naysayers are judging Innovation Campus too quickly.
"Give us a chance to achieve what we are trying to achieve," Bardo said.
"It drives me crazy when I see a news item that says, 'Well, they only had 22 people doing this, it's a failure.'
"That's like saying to LeBron James, 'You were a failure as a one-year-old. You didn't make it into the NBA."
Bardo is perhaps referring to a news story published by the Wichita Eagle that revealed 11 students are employed at Airbus, WSU's first Innovation Campus partnership. Minutes from a 2015 meeting of the Wichita State Innovation Alliance described how Airbus planned to grow its workforce and "employ as many as 200 WSU engineering students in the development of aerospace technology."
"We're just experimenting and starting," Bardo continued in his statement at Startup Grind ICT. "Help people understand this [Innovation Campus] is moving at light speed compared to what most of people in the country have ever really thought about."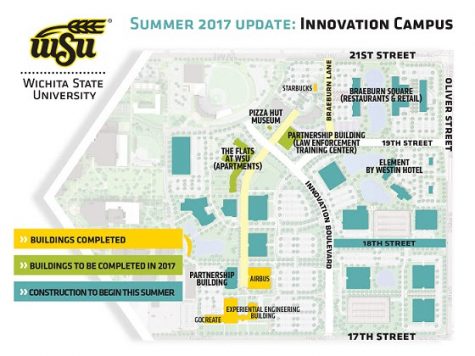 Innovation Campus is a 20-year, 120-acre campus expansion project, initiated by Bardo in August 2014.
In a May press release, Bardo said the project is "moving faster than we envisioned when we announced the Innovation Campus in August 2014."
The WSU release, which featured the headline "Significant construction activity in progress or starting soon on WSU's Innovation Campus," pointed to four "major" projects to begin work over the summer.
What are these "major" projects?
A 90-room Element hotel by Westin
Two multi-tenant buildings in Braeburn Square (no tenants have been announced)
A 45,000-square-foot partnership building (partnership unannounced)
18th Street, connecting Oliver to Innovation Blvd. Additionally, "pond improvements"
Judge these how you wish.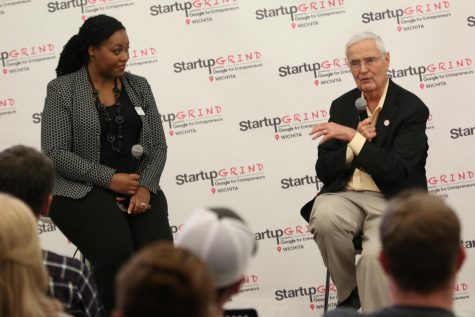 Let's get back to the LeBron James comparison.
People castigate James all the time, and Bardo is right — blasting one-year-old James makes zero sense. Thirty-one years ago, nobody knew LeBron James. Nobody knew to expect the rise of basketball's biggest name.
Today, WSU is three years into Innovation Campus, and, to my displeasure, Bardo said WSU is "just experimenting." Experimenting with a project that is arguably the university's biggest-ever venture.
One-year-old LeBron James didn't win the MVP, just like Innovation Campus didn't actually move at "light speed" and instantly become the nation's leader in innovation.
LeBron James is an accomplished basketball player. Innovation Campus is an experimental public-private-partnership expansion project. The two don't really compare.
Leave a Comment