5 players poised for a breakout season
Shocker standout and All-American guard Ron Baker started his five-year journey as a 6-foot-3, curly-haired walk-on freshman. He left poised for the NBA, where he'd eventually find himself a member of the New York Knicks' 16-man roster.
Not every player joins the Shockers as a top-notch recruit with preseason accolades, but that doesn't mean they can't have a breakout season.
Here are the guys who are poised to do just that.
Zach Brown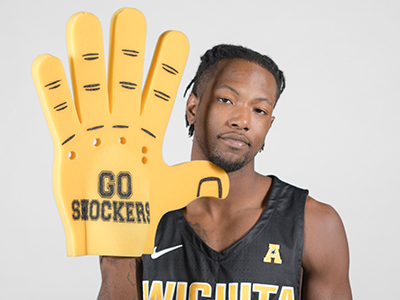 Nobody has more drive than Zach Brown. Gregg Marshall said when Zach Brown entered his sophomore season, he set himself the goal of becoming the Missouri Valley Conference Player of the Year. Marshall leveled his expectations, reminding Brown that he was playing behind the All-American backcourt of Baker and Fred VanVleet — VanVleet eventually claimed the honor that season.
Pundits will agree Brown is one of the best defenders in college basketball, possessing the ability to guard all positions from point guard to center. His quickness and ability to slow a scorer is simply unmatched.
What Brown hasn't shown yet is superior offense, but that should change this season. In the postseason last year, Brown picked up scoring responsibilities, including streaks of three-pointers when the offense went stale.
This could be the year Brown shows that he can be a complete player on both ends of the court. With Markis McDuffie out until mid-December at the earliest, Brown won't compete for minutes with anyone other than freshman Rod Brown — giving him the largest boost in playing time he's seen in his four years. More playing time will be invaluable for Brown. He's poised and ready for a breakout.
Samajae Haynes-Jones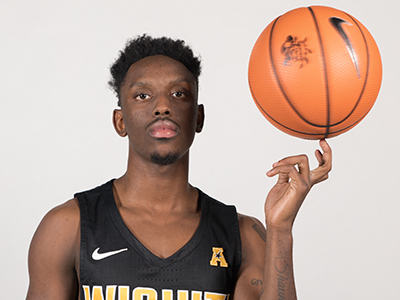 Samajae Haynes-Jones brings championship experience to Wichita State, having won the NCJAA title with Hutchinson Community College and a state championship with Wichita East high school. How is he just now playing his first game at the Division-I level?
Haynes-Jones can move back-and-forth and create separation unlike any Shocker guard since VanVleet. Gregg Marshall called Haynes-Jones the fastest player he's ever seen on Devlin Court. His only setback might be scoring, if his quickness affects his efficiency shooting the ball.
Separation isn't the problem, but getting set for a shot might be. Haynes-Jones inherits a role of backup point guard behind Landry Shamet. His real utility might not come until Shamet's departure, which could come next season, but if Haynes-Jones takes the opportunity to showcase versatility scoring the ball in early-season opportunities, it could be hard to cut such a talented player's minutes.
Haynes-Jones enters as a veteran, but limited without experience against Division I opponents. If his experience translates the same to Division I as it has for Division II and high school, Haynes-Jones will have a breakout season.
Rashard Kelly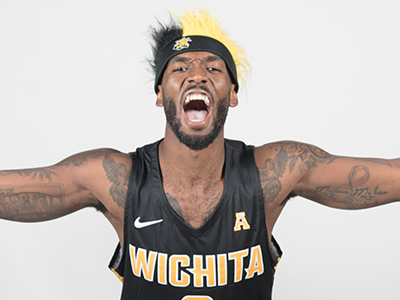 While plenty of attention in the frontcourt will likely be focused European forwards, 7-foot newcomer Asjbørn Midtgaard and 6-foot-10 senior Rauno Nurger, senior Rashard Kelly is the one to watch.
Darral Willis Jr. took the spotlight from Kelly last season when he stole a share of the minutes and inherited the starting role for the four-spot in the Shockers rotation, but now is Kelly's time to shine.
Kelly has a knack for rebounds. His prime ability though, is that of tying the frontcourt together on defense and offense. He's about as vocal as a point-forward can be. Kelly will be the glue guy because his four years of leadership experience will bind the team together.
In his final season, Kelly stands to compete with Willis, Jr., who has showcased higher offensive and defensive efficiency than Kelly in the past. Willis, Jr. worked on adding a three-point shot to his routine, and if it works, he'll earn the starting role. But that's not enough to rule out Kelly, who is bound and determined to make earning minutes a competition.
Kelly knows his role in Gregg Marshall's system better than anyone else, and should he continue to shoot high-percentage shots, this could be his breakout year.
Darral Willis, Jr.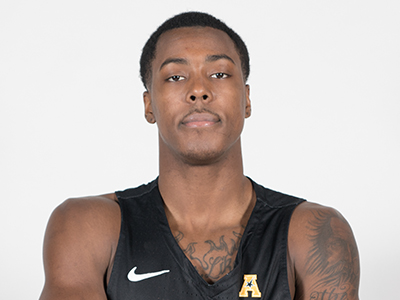 Darral Willis, Jr. is a one-of-a-kind JUCO transfer for Gregg Marshall. His work on the low-block is likely the reason he led the Shockers in offensive efficiency last season. Willis Jr. ensures his shots are high-percentage — and, if he can continue to shoot those shots, he could potentially put up some of the best numbers for a shocker four man in years.
WIllis, Jr. added a three-point shot to his routine this offseason after dabbling with it last season. This year, he looks intentional when he shoots from outside the perimeter. He displayed this at Shocker Madness, where he took the court for a three-point competition, hitting 14 shots (not an incredible score, but a surprising score for someone who's 6-foot-9).
If he can hit more than 35 percent from beyond the arch this year, he's dangerous. Offensive production like that means the Shockers can space the floor in ways they haven't been able to in the past — which puts more options in the playbook.
Willis, Jr. has shown he knows a thing or two about offensive efficiency. With a year of knowledge in WSU's system, he has a breakout season to gain.
C.J. Keyser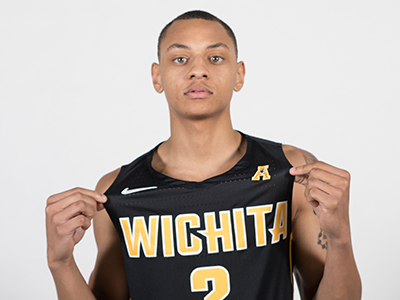 Based solely on physical abilities, Keyser is one of WSU's best. His speed, agility and jumping abilities speak for themselves. Keyser, a sophomore, saw limited playing time in a crowded backcourt last year, earning the majority of his minutes at shooting guard behind veteran Conner Frankamp and early-season breakout star Austin Reaves.
With Reaves battling illness and off-season injuries — including surgery to repair a torn labrum — and Daishon Smith transfering, an opening should appear for Keyser to see some time in the backcourt.
Keyser could earn minutes at the two-guard spot, or even at the three should Wichita State play small ball, using three guards and two forwards in an up-tempo setting.
For a breakout year, Keyser will have to compete with a revitalized Conner Frankamp and a potentially-healthy Austin Reaves.
Keyser was excluded from WSU's two exhibition games for personal reasons, not disclosed by the team.
Leave a Comment
About the Contributor
Evan Pflugradt, Sports Editor
Evan Pflugradt is the former Sports Editor of The Sunflower.

Pflugradt past served as the publication's Editor in Chief, Opinion Editor and a reporter....