Liberal Arts and Sciences needs a hero
At the end of the academic year in June, Dean Ron Matson and Wichita State will break their 48-year marriage, leaving an opening for someone to lead the Fairmount College of Liberal Arts and Sciences
At every stage of his outstanding tenure at Wichita State, Matson has been an honest, accountable, easy-going guy — and even more, he's been a foundation piece of the Fairmount College of Liberal Arts and Scienes.
Matson has been a piece of Shocker history since 1970. Many students who spend four or more years at WSU find themselves in Matson's Men and Masculinities course. There's usually one person in the nearly 300-person lecture hall who is a second-generation student of Matson — something you won't find in any other course at WSU.
It's no surprise Matson considers his 2011 Kansas Teacher of the Year award to be his greatest accomplishment. Few on campus find the same enjoyment in teaching that he does — it's honorable.
When WSU's Fairmount College of Liberal Arts and Sciences needed a dean in 2012, no one person was more qualified than Matson. Who better to lead WSU's largest college than someone who'd experienced more than four decades worth of highs and lows?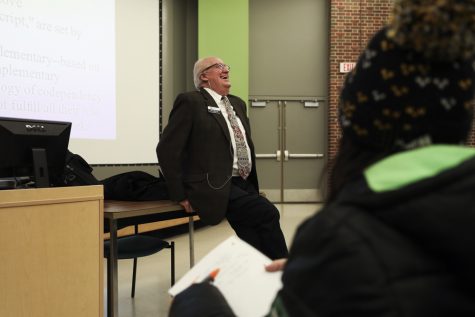 At 74, Matson is ready to hang it up.
At the end of the academic year in June, Matson and Wichita State will break their 48-year marriage.
Matson's impending absence has already raised significant questions about the future of the Fairmount College of Liberal Arts and Sciences.
"I am confident in the bright future of Fairmount College," Matson said at the time of his retirement announcement.
The Fairmount College now faces difficulties, including major budget cuts. Professors in the department haven't seen raises in years, and applied learning programs in the Fairmount College are crumbling after not getting the funding and support they used to.
While the schools of engineering and business have benefitted from private budget support, LAS has been historically forgotten, and the road to progress is cloudy at best.
"The university's initiatives with Innovation Campus and extending applied learning experiences for all students provides endless opportunities for growth and enrichment for everyone," Matson added in his university statement.
Applied learning experiences haven't been what they've needed to be for the Fairmount College. Declining university-wide funding is often the only answer to backup the lack of support the college has received.
A committee chaired by Dennis Livesay, dean of the graduate school, will conduct a national search for Matson's replacement.
Tony Vizzini, provost and senior vice president, said he is "eager to see how the next leader will build on the foundation of Fairmount College."
I am, too.
Wichita State was founded Fairmount College, and today, LAS is the longest standing college at WSU, dating back to the 19th century. Fairmount College oversees 17 departments.
Though the foundation of Fairmount College has built up through decades of history, in recent years, progress has gone stale. It's time for a fresh perspective.
Matson's seniority commands its own sense of appreciation. A new lead should command the same respect. LAS needs a hero.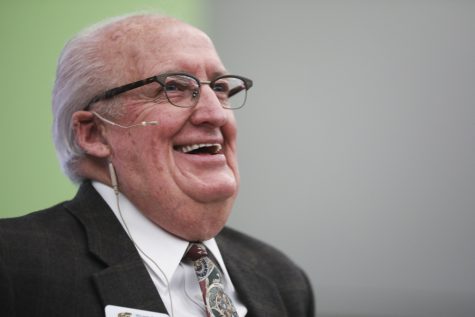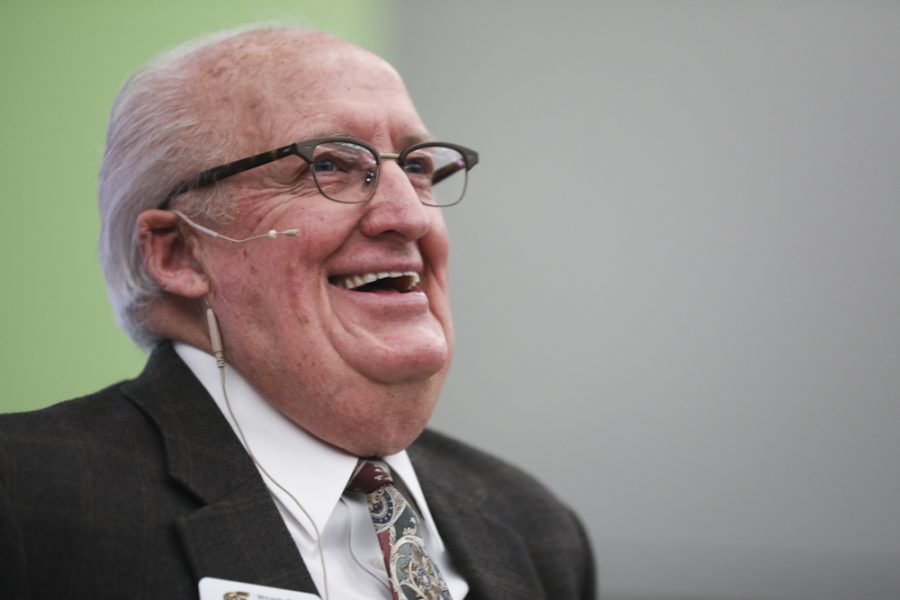 Evaluating the dean position is a crucial decision. As the university makes strides in innovation, now's not the time to forget about Fairmount College.
View Comments (1)
About the Contributors
Evan Pflugradt, Sports Editor
Evan Pflugradt is the former Sports Editor of The Sunflower.

Pflugradt past served as the publication's Editor in Chief, Opinion Editor and a reporter....
Brian Hayes, Former Photo Editor
Brian is the photo editor at The Sunflower. Hayes is a junior majoring in mass communication with an emphasis in journalism. He is from Wichita. Hayes enjoys...