Person of the Year: The Sunflower chooses Lyston Skerritt
The Sunflower recognizes the culture change at Wichita State, and recognizes Lyston Skerritt, the man who cared for students but had to leave to uphold his morals, as person of the year at Wichita State in 2017.
Wichita State's 2017 has largely been characterized by resignations.
Two WSU employees — Eric Maki and Christine Schneikart-Luebbe — received hundreds of thousands of dollars in separation agreements following their mysterious resignations. The two former employees signed non-disparagement and non-disclosure clauses, meaning they will not make any statement that could "embarrass or humiliate" the university, and they cannot share any future university plans.
Maki's resignation as director of campus recreation came a day after Student Senate voted down a proposed YMCA on Innovation Campus. Maki had questioned the need for a YMCA on campus at a public forum. Schneikart-Luebbe's resignation as associate vice president for student affairs came two days after the Student Senate's vote of no confidence in President John Bardo, which took place while she was out of town, attending a national student affairs conference.
Neither Schneikart-Luebbe nor Maki offered a clear explanation as to why they resigned, and neither did the university.
In the summer, a voice emerged in the form of Lyston Skerritt, who announced his resignation as assistant director of fraternity and sorority life after five years of working in student involvement.
Skerritt's resignation came without a settlement agreement, and, in an email obtained by The Sunflower, he shared a final message with students, colleagues, and university alumni.
"The last year has been interesting and difficult for me personally and professionally, resulting in great reflection," Skerritt wrote. "The root of my decision lies in a need to preserve my morals and affirm my ethics amidst an influx of operational culture and decisions made within the department and division."
Skerritt concluded the email by saying, "We must refocus on the students and be transparent about our intent."
Danielle Johnson, program coordinator for the Office of Diversity and Inclusion, said in an interview with The Sunflower this summer that there is truth in Skerritt's parting message.
"We've seen what we've seen on the campus, and I think there are some changes that are happening that folks don't necessarily agree with," Johnson said.
Many members of the university community complain quietly or suffer in silence. Skerritt did not sell his silence. He disagreed with the direction the university was taking and he left.
The Sunflower acknowledges Skerritt's courage to come forward and address cultural problems at WSU, and the need to reprioritize students as the most important constituents on campus, and, for this reason, Lyston Skerritt is The Sunflower's Person of the Year.
Skerritt was defined by his peers as a mentor and friend to students, who also knew when to hold them accountable. Advocates for students, like Skerritt, often go uncelebrated. Wichita State needs more people willing to act in accordance with their conscience. It's unfortunate students had to lose out for Skerritt to square-up his.
"He has the ability to work with any and all students, and I think that is indicative of what a true student affairs professional should look like," Johnson said.
In a July interview with The Sunflower, Skerritt said he gained the trust and respect of students by being genuine.
"Students appreciate what you do for them when it is personal," Skerritt said.
On his last day at WSU, Skerritt said his office was comparable to "a revolving door of tears," as students and friends came to say goodbye.
The Sunflower recognizes the culture change at Wichita State, and recognizes Lyston Skerritt, the man who cared for students but had to leave to uphold his morals, as person of the year at Wichita State in 2017.
Other Notable Nominees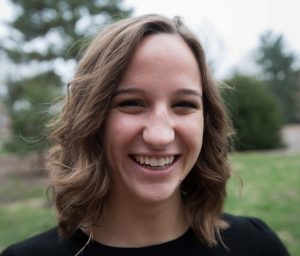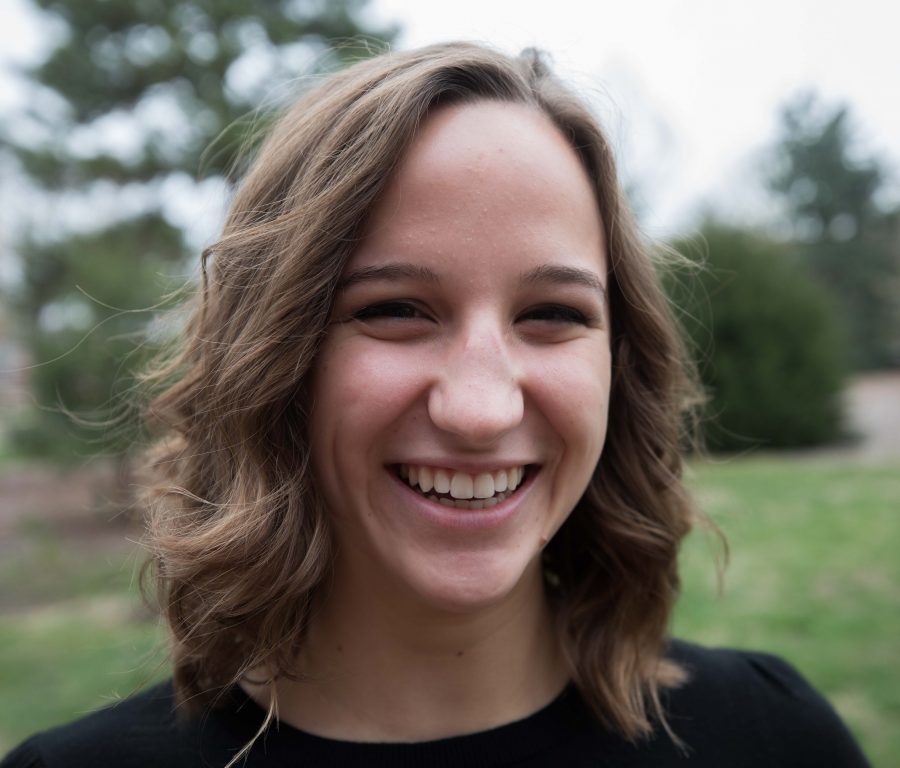 Paige Hungate
Paige Hungate became WSU's first female student body president in more than a decade in the spring. Her entry into office was met with student protests following an alleged racially motivated altercation between her family and the family of outgoing Student Body President Joseph Shepard. She again made the news when she appointed former Sunflower managing editor Andrew Linnabary to her cabinet as director of public relations. Early in her term, the situation worsened when she sent out a press release with a typo that said "white student government" instead of "while student government." She has overseen a relatively quiet SGA session this fall that has passed resolutions on topics ranging from campus safety to the Las Vegas Shooting.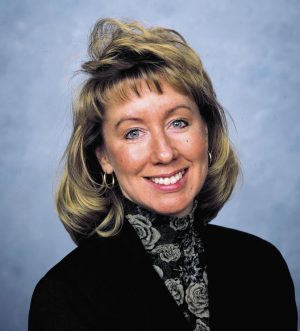 Christine Schneikart-Luebbe
Christine Schneikart-Luebbe sparked a student outcry asking "Where is Christine Schneikart-Luebbe?" after she mysteriously resigned following Student Senate's vote of no confidence in President John Bardo the same week she attended a national conference with Vice President of Student Affairs Teri Hall. Schneikart-Luebbe, who served as associate vice president of student affairs, dean of students, and SGA advisor, signed a non-disclosure agreement with the university and cannot discuss her resignation.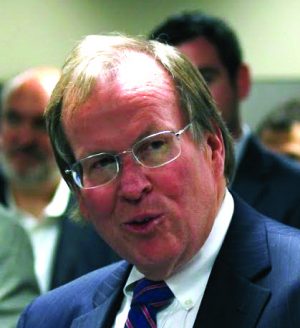 David Murfin
David Murfin is chair of the Kansas Board of Regents. He's also one of the most prominent businessmen in the state. His business interests on Innovation Campus involve
potential conflicts of interest that have made him recuse himself from voting on issues related to his projects. Murfin has financial interests in The Flats, Starbucks, Braeburn Square, the Law Enforcement Training Center, Airbus, and the Partnership 2 building. One of his other companies is involved with recruiting for men's basketball. Murfin made headlines this summer when WSU decided to close Fairmount Towers and move 300 students to The Flats before seeking the required state approval. Fewer than one in five beds at The Flats were filled at the time of the announcement.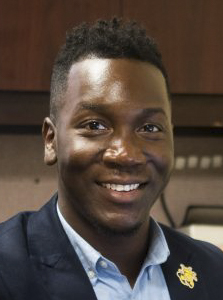 Joseph Shepard
Joseph Shepard, who served as the student body president prior to Paige Hungate, earned emeritus status after serving two terms in the position. His session voted down the YMCA proposal and a passed a vote of no confidence in President John Bardo. Last spring, WSU paid more than $33,000 to a private law firm that investigated whether or not Shepard should be investigated by the university for bullying. They found he did not engage in bullying. After giving a speech at an SGA banquet, an altercation with Hungate's parents led to a police investigation of a hate crime against him. The district attorney declined to pursue charges against Hungate's parents.
View Comments (3)