Pflugradt: When the world slows down
Remembering our friend, Nathan Davis, one year later.
In college, the world moves quickly — too quickly at times.
One year ago — on a cold Monday morning — our newsroom slowed down in an instant when our staff learned the news that our colleague Nathan Davis, 23, had died.
Our fast-paced day slammed into a brick wall. Though most of us experienced a loss at some point in our lives, this one was different.
As we mourned the loss, we moved to a discussion of how we best move forward. What we don't do enough of in college is slow down and get to know one another. In high school making friends is second nature, but college is a different story. You have to put out effort.
In a semester, The Sunflower staff had collectively interviewed hundreds of students, faculty, staff and outside community members, but the connection between people in the newsroom still left something to be desired.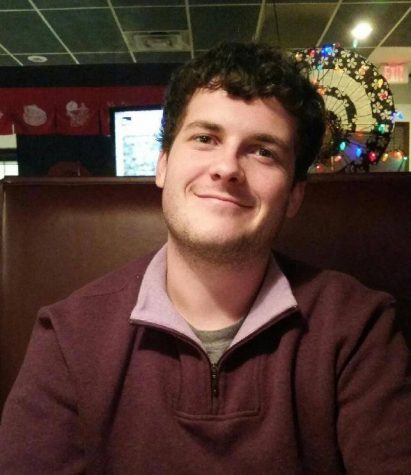 Nathan didn't always have an assignment. Most productions nights he'd venture into Elliott Hall to play video games on his laptop and be surrounded by friends. He didn't always open up, but occasionally, he'd spark up a conversation with someone, and each day The Sunflower would  learn more of his story.
Friendships don't happen on their own, you have to work at them. This was Nathan's lesson to us.
Nathan stopped into The Sunflower after he finished his shifts at Shocker Grill and Lanes. One night he spoke up in the great music debate, offering an end-all statement that he knew the greatest song of all-time — no doubt about it. The song? Prince's "Raspberry Beret."
"Have you heard this song before?" he asked.
"This song is the greatest."
He was completely serious.
We watched and laughed as he struggled to find the music video on YouTube (Prince's music was notoriously hard to find for free online). This memory is still referenced on a weekly basis, when someone plays the song on production night.
It's easy to stay closed off, and it's hard to open up. It's even harder to break into a new group of friends.
Nathan reminds us to stop, slow down, and interact with one another.