#JusticeForBrian opens dialogue on the parking garage's odd class of rules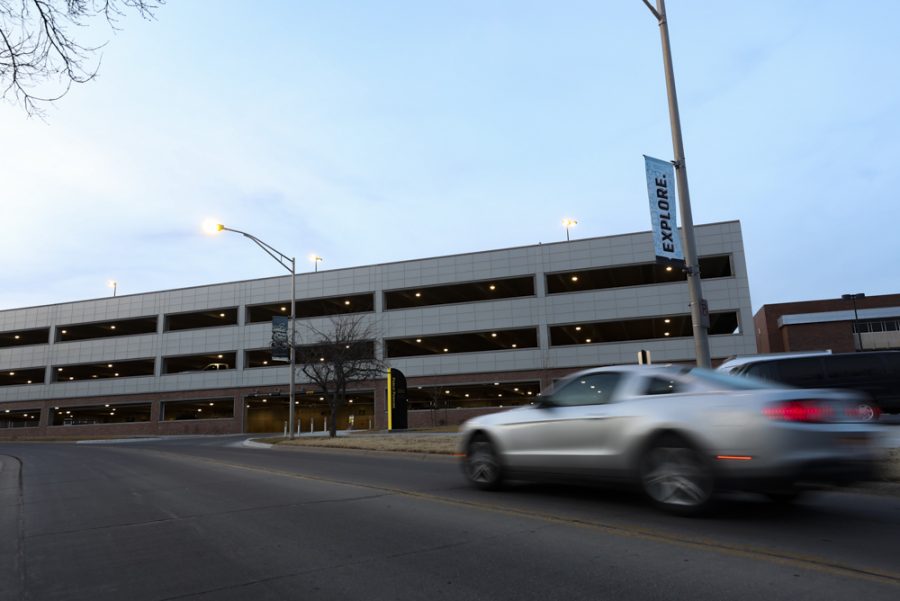 Photo Editor Brian Hayes created a large buzz this week when he used small change — approximately 600 nickels, 90 crumpled up dollar bills, dimes, and quarters — to pay for two parking tickets he received for parking on campus without a parking pass.
Charges were dropped against Hayes in his meeting with Student Conduct Wednesday morning because the university has no policy forbidding the use of small change to pay off an outstanding balance.
Paying with 600 nickels is a good fight for justice, but more so, it's a good entryway into talking about how unclear the parking rules are for the university parking garage.
Hayes was assumed to be in the wrong because he thought parking in the parking garage mirrored other campus green and yellow lots, which are open to those without a pass after 5 p.m. and on the weekends.
The first violation came after Hayes parked in the parking garage at approximately 5:30 p.m. on a weeknight.
The parking garage is monitored all hours of the day — conflicting with just about every lot on campus.
In December, Student Body President Paige Hungate revealed a win for students and faculty, announcing that the parking garage would continue to be open to students who owned a green parking pass.
Students who purchased an ePermit could continue to park on the second, third, and fourth floors of the garage at no charge, the Parking and Transportation Executive Committee decided. Students and faculty or visitors who didn't have a parking pass could also park in the garage at a rate of $1.50 an hour.
What's often forgotten is the last line of the document published by SGA on Dec. 20.
"All levels of the garage will be designated as such 24 hours a day and seven days a week."
That's not inherently clear. One could say the safe call would be to only park on campus if you have a parking pass, but the parking garage remains an anomaly.
The parking garage was supposed to be pay-to-park for the 2017-18 school year, but due to some delays setting up the pay stations, the university elected to open the garage to those who owned a green or yellow parking permit. The pay stations are now up and running, and signs instruct that you must pay at the pay stations, but it was never revealed when monitoring for this would go into effect.
By offering students and faculty with ePermits the opportunity to park in the garage, the university opened up a norm that now many choose to exercise on a daily basis — and that's hard to back away from.
It's yet to be specified if the university will continue to allow students and faculty with ePermits to park in the garage next school year or if they'll switch to a full pay-to-park system. After this mess, it's hard to switch away from the current system without breaking the hearts of students and faculty.
When the university announced that they would break ground for a pay-to-park parking garage in arguably the most convenient space on campus, the decision was met with heavy criticism. The garage took away several spaces — and consistent construction on campus has continued to push student parking options farther and farther away.
If parking in the garage is a luxury, that's fine to establish a pay-to-park option — but that option should be the only option. Otherwise, the combination of systems leaves too much room for confusion on where students and faculty can and cannot park without paying the price.
If students and faculty are already paying for a space on campus, the university shouldn't have to ask to dip into our pockets once more.
#JusticeForBrian resolved a petty issue over small change, and opened the door to necessary dialogue for what the university should do to fill the parking garage.
About the Writer
Evan Pflugradt, Sports Editor
Evan Pflugradt is the former Sports Editor of The Sunflower.

Pflugradt past served as the publication's Editor in Chief, Opinion Editor and a reporter....