Wichita Staycation 2018: A non-traveler's guide to staying home for Spring Break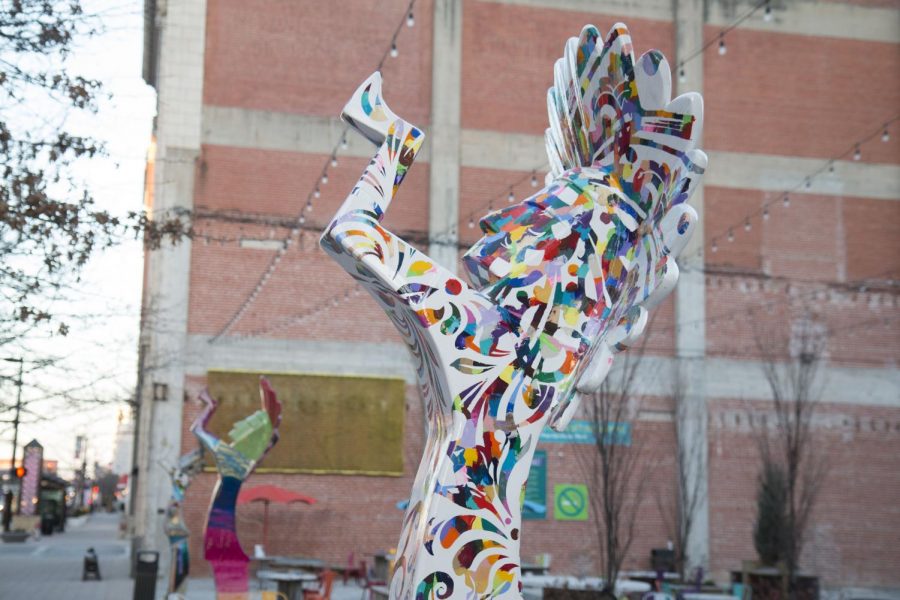 Spring Break is a time for students to destress from school, home, and responsibilities for a week, traditionally through travel. For those of us staying in the Wichita area over Spring Break, there are plenty of events out there to ensure that an at-home break is still a vacation.
WSU Symphony Orchestra Concert feat. Alan Held, Bass-Baritone
Where: Miller Concert Hall
When: 7:30 p.m. Thursday
Entry: Free with WSU student ID, $12 otherwise
The Wichita State School of Music will host a Symphony Orchestra Concert featuring voice professor Alan Held, flute professor Carmen Lemoine and violin professor Betul Soykan.
Performances will include work by a range of composers such as Ludwig van Beethoven, Aaron Copland and Antonín Dvořák.
Sedgwick County Zoo's "Follow the Roar"
Where: Sedgwick County Zoo — 5555 W. Zoo Blvd., Wichita, KS 67212
When: 8:30 a.m. to 5 p.m. Thursday through Sunday
Entry: Children 0-2  – Free;  Children 3-11 and Senior Citizens 62+ – $12;  Adults 12+ – $16 ($5 discount with NCAA ticket stub)
Ranked seventh in the United States, the Sedgwick County Zoo offers a wide range of animal and wildlife exhibits, five of which are based on the continents of North America, South America, Asia, Africa, and Australia.
Throughout the course of Spring Break, the zoo will offer a $5 discount for customers with NCAA tournament ticket stubs.
Historic Delano St. Patrick's Day Parade
Where: Downtown Wichita from Douglas/McLean to Douglas/Walnut
When: Sat, Mar. 17 at 12 p.m.
Entry: Free entry for spectators
The Delano District of Wichita has hosted a St. Patrick's Day Parade every year since 2006. This year's parade will be sponsored by Picasso's Pizzeria, Fidelity Bank and ten other local businesses. You can start of your St. Patty's with this event before hitting up old town for brews and food.

Kill Vargas, Sutphin and Valleyview Concert
Where: The Backbeat at Midwest Drum – 2228 E. Douglas Ave., Wichita, KS 67214
When: 7 p.m. Mar. 22
Entry: Free admission
Local alternative rock bands Kill Vargas and Sutphin are starting their spring tour with an all-ages concert at Midwest Drum alongside the Kansas-native Valleyview.
Disney On Ice: Follow Your Heart
Where: Intrust Bank Arena – 500 E. Waterman St., Wichita, KS 67202
When: 7 p.m. on Mar. 22 and Mar. 23, Sat, Mar. 24 (11 a.m., 3 p.m. and 7 p.m.), and Sun, Mar. 25 (1 p.m. and 5 p.m.)
Tickets: $30-70 (varies by section and date)
For the first time ever, Disney-Pixar's "Finding Dory" will be a part of their annual "on ice" tour. The all-ages ice skating performance will feature an array of other Disney stories, including Frozen and Inside Out.
College Baseball – Furman Paladins at WSU Shockers
Where: Eck Stadium
When: 6 p.m. Mar. 23, 2 p.m. Mar. 24, and 11:30 a.m. Mar. 25
Entry: Free entry for students, $5-12 otherwise (varies by section)
The Shockers baseball team will host four home games over spring break, including three in a row versus Furman University of South Carolina.
ICT Comic Con and Science Fiction Expo – Year 3.0
Where: Century II Exhibition Hall – 225 W. Douglas Ave., Wichita, KS, 67202
When: 10 a.m. to 6 p.m. Mar. 24 and 10 a.m. to 5 p.m. Mar. 25
Entry: Children up to 12 are free, adults 13+  $10 on Sat, $8 on Sun, $15 for Weekend Pass
This Wichita convention is held annually for fans of all forms of media, especially those from the science fiction and horror genres. ICT Comic Con will feature special guests, cosplay competitions, vending booths and more.
About the Writer
Daniel Caudill, Editor in Chief
Daniel Caudill is the editor in chief for The Sunflower. A staffer at the paper since 2017, Caudill first covered Student Government Association and general...