Cameron: The Sunflower is a family
The $100,000 The Sunflower receives affords applied learning experiences for all levels of students. For two years, I have been fortunate enough to be afforded a hands-on learning experience.
However, The Sunflower is more than a job for me. It's also a family.
I don't have family in Wichita because I'm from Kansas City, but I chose to stay at this university because I love The Sunflower and the people I work with.
As soon as I walked in the newsroom my freshman year, I knew that it would be my second home. I can also tell you that it's a second home for many other students on our campus, and sometimes we spend more time in that room than we do our own homes.
I've been on a newspaper staff since my junior year of high school, but the staff at The Sunflower is the staff that I've felt closest to. This group is passionate about journalism and keeping our publication alive.
I think what members of the Student Fees Committee forgot in their proposal, is recommending such a significant cut not only hurts student experiences, but also breaks apart a family.
There are few people in this world you can spend every day with until 2 a.m. and not get tired of them. Everyone should get the opportunity to experience a bond like I have.
Leave a Comment
About the Writer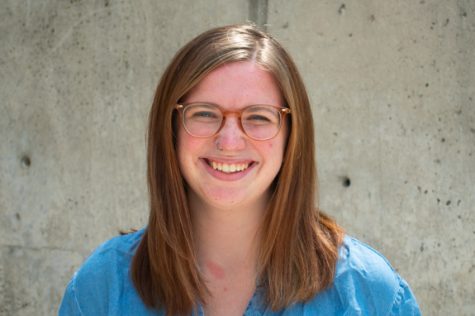 Kylie Cameron, Former Editor in Chief
Kylie Cameron was the Editor in Chief of The Sunflower for the 2019-2020 school year.

She is a senior studying political science and journalism and...