Local blues singer performs at benefit concert for the Wichita Area Sexual Assault Center
Local singer Lalanea Chastain performed at a benefit concert held at Wichita State for the Wichita Area Sexual Assault Center.
"This is so important to me," Chastain said. "I am one of many 'me toos,' so it definitely is personal. And most women that I know are 'me toos.'"
The benefit concert was hosted Wednesday in Hubbard Hall by the Community Psychology Association — an organization for graduate and undergraduate-level psychology students at WSU.
"Considering the campus climate and whatnot surrounding sexual assault, we just figured that helping [the Wichita Area Sexual Assault Center] out and also giving them some sort of platform can only do good things," Community Psychology Association president Ricky Ojeda-Leitner said.
Chastain, a WSU alumna and Wichita native, began singing blues in clubs at the age of 17. As she developed her singing career, she began to voice her advocacy for women's rights and education about consent.
"I don't sing about anything in specific to sexual assault, but it's very empowering to women and anyone who listens," Chastain said. "I definitely want to make people feel good."
As a mother of two sons, Chastain said she tries to raise them with "important conversations about consent."
"I have encountered a lot of men who have realized 'Oh, I was inappropriate,'" Chastain said. "And having to deal with all that shame and guilt . . . and I see them all as my sons.
"We need to be compassionate and help men understand enthusiastic consent, and make it an easy transition for them instead of beating them up," she said.
Attendees of the concert were asked to donate to the Wichita Area Sexual Assault Center.
"We provide a response to people who have been victimized by sexual violence," Wichita Area Sexual Assault Center Executive Director Kathy Williams said. "Sometimes we are the first person that someone discloses to because they're concerned, for many reasons, about reporting or going to law enforcement."
"The other thing we do is to provide education in the community, so that people become more aware of the issue of sexual violence," Williams said.
Williams said that funds collected at the benefit concert would be used for "direct services" that aren't covered by grants.
"(The center) has been in the community since 1974, so we have been supporting survivors for a long time," Williams said. "The 'me too' Movement, I think is going to move all of us forward in that way."
Ojeda-Leitner said that events like the benefit concert help develop the goals of the Community Psychology Association at WSU.
"Community psychology as a field is very much about action-oriented research pertaining to social issues, and advocating for social issues, particularly when it comes to marginalized groups," Ojeda-Leitner said. "All of the graduate students (in CPA) are very passionate about this, and this was something we were all able to get behind."
Leave a Comment
About the Writer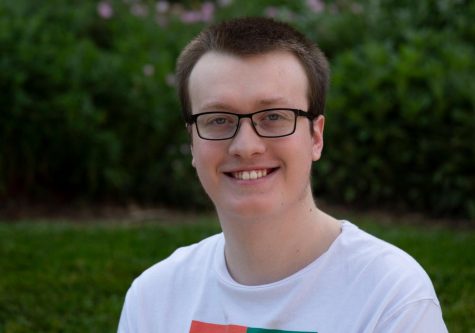 Daniel Caudill, Former Editor in Chief
Daniel Caudill is the former editor in chief for The Sunflower. A staffer at the paper since 2017, Caudill first covered Student Government Association...