Keitha Adams: 'We've got a lot of growing to do on the court'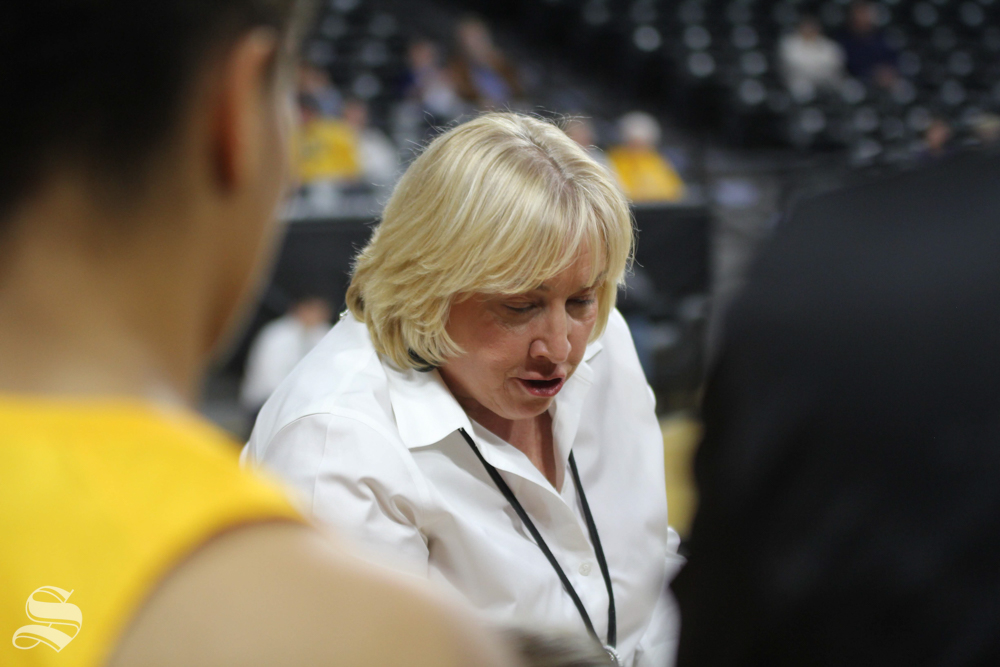 Wichita State's women's basketball team enters the season still in rebuild.
Second-year Head Coach Keitha Adams replaces 10 players from a season ago. The team was picked No. 10 of 12 teams in the American's preseason poll. The Shockers were picked 10th in the American last season, and finished fifth.
"We've got a lot of growing to do on the court," Adams said.
Right now, Adams said the team is focusing more on "learning each other" than learning their opponents.
"The biggest challenge is figuring us out," Adams said. "I'm not spending much time spending on other people because we're focusing on us."
Adams said numerous freshmen have shown their potential in practices. She pointed to junior college transfer Maya Brewer from Kansas City as a spark in the team's offense this season.
A challenge Adams said the team is facing is "finding what [players] are going to consistently be able to do things, and not be up and down."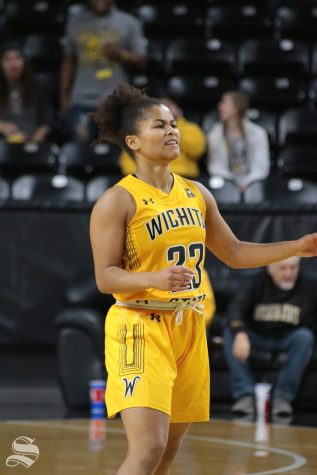 Seraphine Bastin, a 5-8 point guard from Belgium, has "a good mentality to lead this team, no question," Adams said.
Bastin had 11 points and four rebounds in the team's exhibition. WSU combined with Missouri Southern State for 51 fouls and 46 turnovers in the Shockers' only exhibition game of the preseason.
WSU returns just short of 20 percent of their scoring from a season ago after graduating eight seniors, including All-Conference forward Rangie Bessard.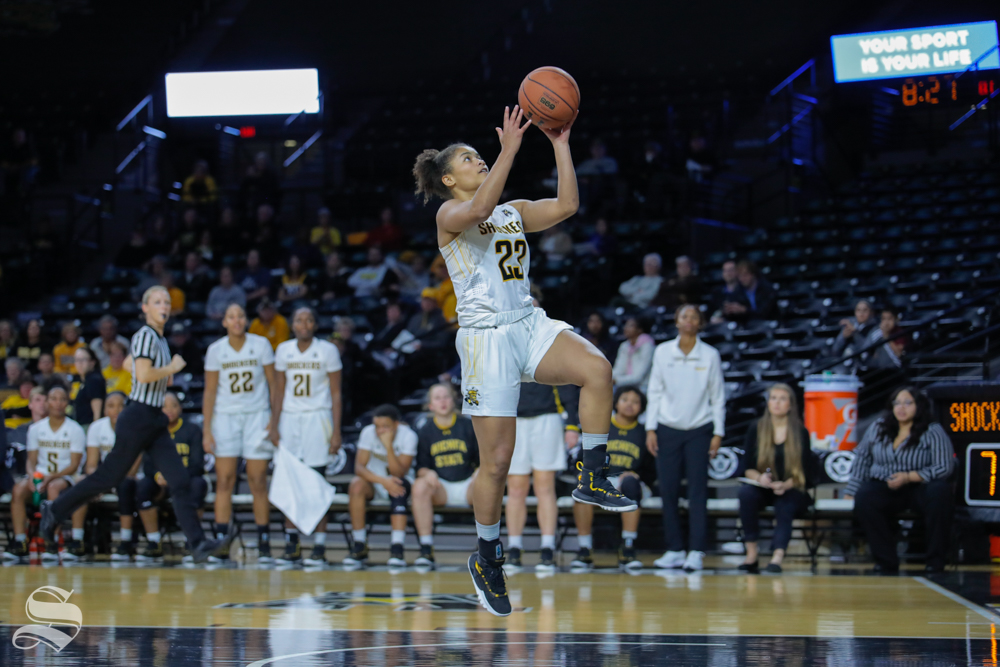 Joseph Barringhaus
"Every opportunity we step out there is going to be a challenge," Adams said. "We're having to learn a lot from one another."  
Sabrina Lozada-Cabbage, one of just two seniors on the team, is the team leader in 11 statistical categories. Lozada-Cabbage had 10 rebounds in WSU's exhibition Thursday.
"With us having so much youth, the experience of our veterans will be very important," Adams said.
WSU shot just 26 percent from the floor and 20 percent from three-point range against Missouri Southern State. Adams said the team hasn't shot much in practice.
Adams said despite the inexperience, her team is loaded with potential.