High school dropout turned junior college standout Ricky Torres prepares to lead Wichita State
Ricky Torres didn't take the typical route to Division-I basketball.
Torres, a junior college transfer who will start at point guard for Wichita State this season, didn't play high school basketball.
"There was a bunch of family-related things going on," Torres said.
His mother was struggling with a permanent disability, his father was deported out of the country, and he was learning to be a father himself at just 18.
"Things happen," Torres said. "So I had to take a different route."
Torres, 22, dropped out of high school his sophomore year.
"I knew that no matter what, I had to get through high school," Torres said. "I didn't know when it would happen. I knew I had to start working, get things done, and eventually I'd go back.
"I woke up one day and said, 'I have to do something.'"
While Torres completed work for his GED, basketball was his sanctuary from hardship.
"If there was ever a lot going on in my life, I'd go get in the gym," Torres said. "When I'm on the court, I feel nothing else."
Rock bottom
Standing on the court of Charles Koch Arena, a stadium that seats 10,000, is a surreal feeling for Torres. He's never played in front of a crowd of more than a couple thousand people.
"A lot of people would kill to be in the spot I'm in right now," Torres said.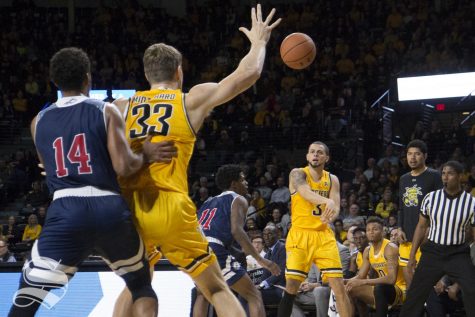 Torres can't say that others have often been envious of his life. Many were quick to count him out.
While other young players were competing on AAU circuits and preparing for college tryouts, Torres was facing personal battles. His family, Torres said, all experienced their own ups and downs.
"We've all hit our rock bottoms," Torres said.
Rock bottom is motivation, Torres said. Together, strong family ties pulled Torres and his family through the adversity.
"
We weren't always blessed and fortunate with money and things like that, but one thing that we've always had is a strong bond in our family."
— Ricky Torres
"We weren't always blessed and fortunate with money and things like that, but one thing that we've always had is a strong bond in our family," Torres said. "If you have that, that's all you need."
Adriel
Torres has NBA aspirations. When you play at the highest level of Division-I basketball, such aspirations are customary, Torres said.
"I knew that I had a bright future," Torres said. "I just had to go out and make it happen."
Torres has watched film of Fred VanVleet, the four-year WSU standout turned NBA sixth-man of the year finalist. Torres fashioned his game after VanVleet's craftiness, Russell Westbrook's competitiveness, Dwyane Wade's transition game, and Chris Paul's ball-handling, he said. Dreams of hitting the big stage keep Torres sacrificing his body and competing for loose balls in practice.
"The days that you don't want to work, those have to be the days that you work your hardest," Torres said.
Giving up isn't an option.
"I don't have a reason to stop," Torres said, reflecting on his responsibilities to his 4-year-old son, Adriel.
Torres became a father at 18.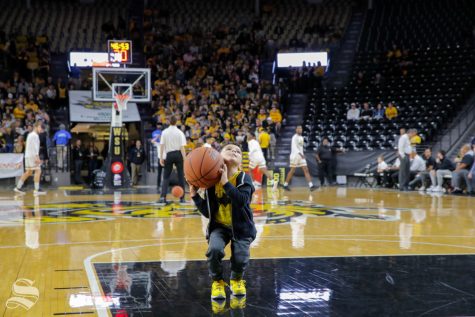 "Every day, somebody will wake up and say 'I don't feel like doing this.' I can't do that," Torres said. "If I don't do this now, I'll never be able to feed him.
"If I quit now, I let him down. I can't do that."
If ever he needs a reminder to keep pushing, Torres has his son's name tattooed on his forearm.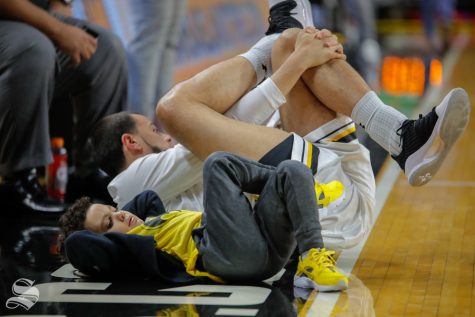 Adriel lives with his mother in Texas. Torres said he expects his son to attend a few games this season.
Adriel is learning the basics of dribbling, but, like his dad, he has a natural liking for football. He started flag football earlier this fall.
Torres played competitive football growing up. He could burn safeties at the slot wide receiver position with his crafty footwork.
"As long as it's up in the air, I'm going to get it," Torres said.
Aspects of his football past have translated to the court. Lining up in the free safety position, "you have to see the game and read what's going on and react immediately."
Football was Torres's first love, but basketball wasn't far behind.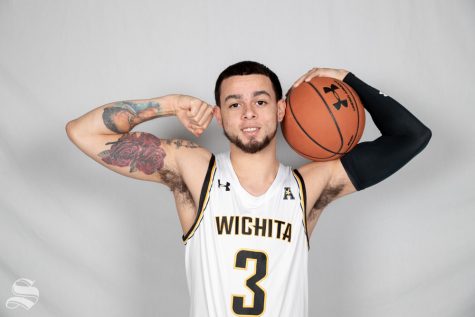 'Maybe I can do something with this'
Torres hasn't always "chased the Division-I dream."
In fact, it wasn't until Torres was a sophomore in high school that he started playing basketball. Having no high school experience, Torres played AAU basketball for two seasons — that led him to Chris Popp at Missouri State-West Plains, a two-year school about five hours from Wichita.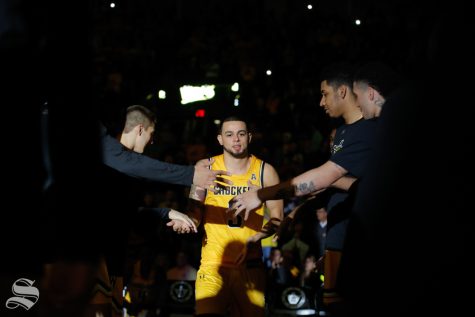 By his sophomore year, Torres was a known name for recruiters all over the country. By the midpoint of his sophomore year at West Plains, Torres had offers from nearly 40 D-I schools. WSU was a late player in Torres' recruitment.
"I wasn't chasing the Division-I dream when I first started, but eventually, I got better and I thought maybe I could do something with this," Torres said.
As a sophomore at West Plains, Torres was named a junior college All-American — averaging 17 points and eight assists per game, the second-most in the nation for assists.
"Generally, junior college players come in with a year or two more of physical and mental maturity. Ricky is a mature guy," WSU Head Coach Gregg Marshall said. "He's seen and done a lot in his life, and he's not one of these wet-behind-the-ears freshmen."
Torres is a 22-year-old veteran among a crowded class of freshmen and transfers.
"He's got a moxie about him," Marshall said. "His mental approach to the game is the best thing he is doing now."
Senior Samajae Haynes-Jones has seen Torres quickly emerge as a vocal leader for the team who "gets everybody involved."
"He's learning just like everybody else," Haynes-Jones said, "But him being a junior with two years of college ball, he comes in here being more vocal than anybody."
Freshman guard Erik Stevenson described Torres as a "pick-and-roll maestro."
"He's a smooth criminal," Stevenson said.
Torres knows Marshall's expectations at point guard, and recognizes that the challenge is far greater than any point guard in recent WSU history. WSU returns just 11 percent of their minutes from a season ago. They're also one of just seven teams to have made the NCAA Tournament for the last seven consecutive seasons — a streak Torres and the rest of the team wants to keep going.
WSU was picked eighth of 12 teams in the American Athletic Conference in a preseason AAC coaches' poll.
"We haven't played one game yet and we're picked eight," Torres said. "I don't care about preseason rankings. They haven't seen a team like this.
"We want to be the underdog. We want teams to count us out."
The role of the underdog isn't anything atypical for the high school dropout turned junior college standout.
"The lights go on, I show up," Torres said.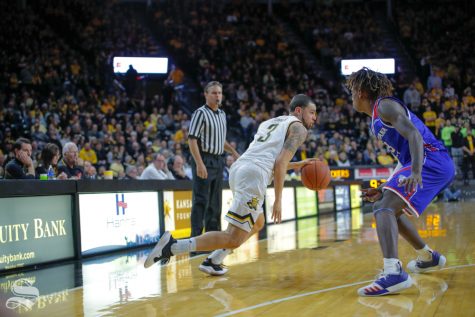 Leave a Comment