Teddy Allen waits out NCAA eligibility
West Virginia transfer Teddy Allen still hasn't received word on whether or not he will be eligible to play this season for the Shockers.
In spite of that uncertainty, Allen is continually working to improve his game in practice, and during his free time.
"I'm prepared for either decision," Allen said. "Either way, I'm going to be working. There's still so much I can do to help this team and improve my game."
Allen, a former National Gatorade Player of the Year in Nebraska, announced his transfer from the Mountaineers this past spring. The staff at Wichita State has submitted a wavier to the NCAA regarding Allen's immediate release to play. They appealed that by transferring to WSU, it would put his support system from Omaha, where his mother passed away the spring he committed to West Virginia, closer to him.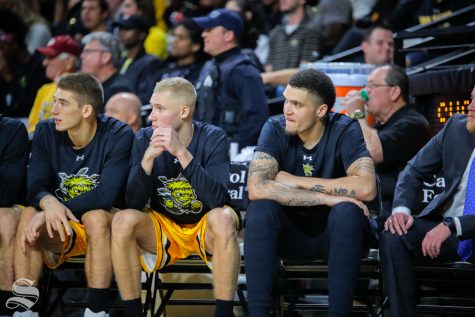 Allen said his main focus is to help the team out any way he can on the road to success.
"As of right now, I can't play," Allen said. "But that doesn't mean that I can't help my teammates get better. I try my best each day in practice to make them better, and myself better."
During his tenure at West Virginia, Allen appeared in 35 games as a true freshman for the Mountaineers. He averaged 7.0 points and 2.7 rebounds in 11.9 minutes per game, but averaged a team-high 23.4 points per 40 minutes of court time. He also scored in double figures 13 times, including twice during the team's Sweet 16 run.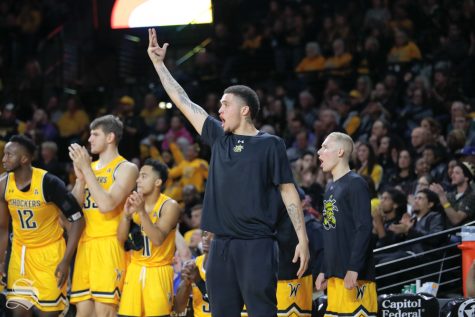 Gregg Marshall believes Allen "has a relentless work ethic."
"We feel his experience playing in the Big 12 will be beneficial to us in practice and ultimately in games," Marshall said.
Allen has been given the opportunity to play under two great coaches: Marshall and Bob Huggins.
"They're both very intense in their own way," Allen said. "I've had the ability to work for both of them now, and they both have molded me into a better player, even though I'm just getting started."
Allen said he's most frustrated with the questions revolving around his release. He tries to "put it out" of his mind and spends his time in the gym, away from the questions.
"It's tough to wait," Allen said. "It's not as hard with my teammates, though. Working with them gets my mind off of things.
"There's just so many questions," he said. "I don't have the answers, so it's just tough to answer people's questions in that scenario."
The 6-foot-5 forward said he has confidence in his teammates this season. He knows "this team has a lot of talent."
"It's just a matter if everyone plays their role," Allen said. "If everyone does their job and works hard, then this is going to be a great season."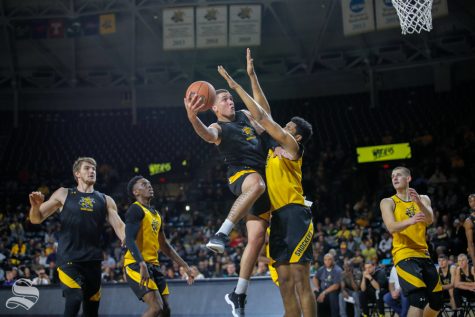 Leave a Comment
About the Contributors
Marshall Sunner, Sports Editor
Marshall Sunner is the Sports Editor for The Sunflower. Sunner is a sophomore majoring in communications with a journalism emphasis. He was born and raised...
Joseph Barringhaus, Sports Photo Editor
Joseph Barringhaus is the Sports Photo Editor for The Sunflower. Joseph is a senior at Wichita State majoring in marketing with a minor in communications....