Shocker women look to avenge 81-point loss when UConn comes to town
Head Coach Keitha Adams remembers well what happened when the Shocker women hit the road to last season to face off against No. 1 UConn.
"It was a long-ass day," Adams said.
After sustaining a brutal, 81-point loss — the second-largest margin the history of Division-I NCAA women's basketball — the team bus was involved in an ice-induced accident on the way back from the airport.
In February, Wichita State will have a shot at redemption when they welcome Coach Geno Auriemma and the Huskies to Koch Arena.
Freshman Trajata Colbert said she expects to be somewhat star-struck when she steps on the court against UConn.
"I've been watching them since I was very small — watching them win championships," Colbert said.
Under Auriemma, UConn has won 11 national championships.
"Of course it may affect the way I play a little bit, but I feel like, just step up to the plate and take the challenge," Colbert said.
Adams said the rematch is anything but her top priority right now.3
"With us being so young, that's the farthest thing from my mind," Adams said.
"We've got to get better in these next two months to get prepared for conference play. I'm not even thinking about those guys right now."
Adams said she will treat UConn the same as any other opponent.
"We approach every game the same way," Adams said. "Fear no one, respect everyone."
Historically, the women's basketball program has struggled to pack Koch Arena with fans like the Shocker men. Adams said the fanfare of UConn's visit could generate excitement around her team.
"It's a great opportunity to see a legendary program and a phenomenal coach, and it will be an opportunity to get people in here who maybe haven't been here before, so I think that's good for the game," Adams said.
Junior Raven Prince said she has high hopes for fan support this year.
"I think it will raise our profile because we need a lot of fans to come out and support us," Prince said. "We had a good fan base last year, but I think the way we played last year is going to create us more fan base."
The Huskies may be good for a one-time attendance boost, but Adams said she has a long-term goal for her team's support.
"We have a goal that we want to sell out Koch Arena one day, but you know, I want to sell it out for Wichita State women's basketball."
Leave a Comment
About the Writer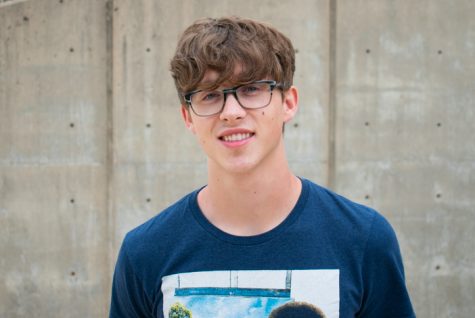 Matthew Kelly, Former Editor in Chief
Matthew Kelly is a former editor-in-chief and managing editor for The Sunflower. Kelly graduated in 2020 with a bachelor's degree in political science...