Why Wichita State will finish eighth or lower in the AAC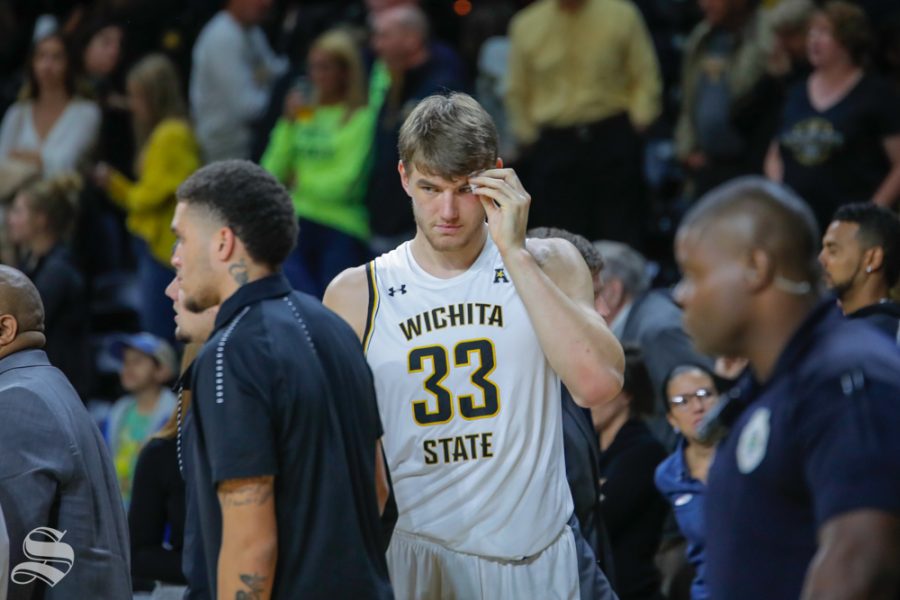 Something's gotta give with Gregg Marshall's recent success.
Wichita State is one of only seven teams to have made the NCAA Tournament in seven consecutive seasons. Twice in that span, they've earned the automatic bid to the tournament, and the other five times they've made it via at-large berths. Oh, and who could forget the five regular-season conference titles they've won in that span?
But success like that just can't be sustained forever.
Opposing view: Why Wichita State will place better than eighth
American Athletic Conference coaches picked Wichita State to finish eighth out of 12 teams in the league, and that's a pretty safe assumption.
Marshall is used to critics doubting his abilities, but this year, even he sees an argument to be made against the Shockers. He told the American's Andy Katz that "this time, you've got some validity in your concern," when Katz suggested the team might not finish in the top half of the conference.
WSU returns just 11 percent of their minutes from a season ago. That ranks near the bottom of the NCAA. Since 2012, only one team with a similar resume has made the NCAA Tournament.
Just look at the resumes of past AAC teams. There's Temple, who had a more seasoned team with loads of experience from last season. The Owls finished seventh in the conference. There's Southern Methodist, who was possibly a healthy Shake Milton away from competing for a spot in the NCAA Tournament on the way to falling to ninth in the conference.
There's nothing to say WSU has to finish eighth in the conference, but it's not unreasonable to think they might end up there. By the numbers, oddsmakers would expect the rankings to be fitting. But most know better than to doubt Gregg Marshall.
If WSU were to finish better than eighth, the team is going to have to get the front court figured out early. Marshall helped add depth by landing junior college transfer Jaime Echenique, a 6-11 forward with plenty of experience. Even Marshall will admit he's short of having a "bully" in the paint.
"The thing that I have to do with them is get them to be a little tougher and a little more nasty," Marshall said of Echenique and sophomore forward Asbjørn Midtgaard.
But intensity is more than just a demeanor. It means doing the little things like crashing the glass, competing for loose balls, taking charges, and setting the perfect screen. Right now, WSU doesn't have that in the front court.
But it's commentary like this that Marshall will use as motivation to say "I told you so," come February and March.
About the Writer
Evan Pflugradt, Sports Editor
Evan Pflugradt is the former Sports Editor of The Sunflower.

Pflugradt past served as the publication's Editor in Chief, Opinion Editor and a reporter....