9 books to give your Valentine — or Galentine — this year
Somehow, between 496 and 2019, Valentine's Day devolved from a Roman springtime festival to a day when we all exchange the same worthless crap we picked up at Target. But it doesn't have to be that way. Instead, consider giving your sweetheart a good book. I've done all the work for you and rounded up my top nine choices, all uniquely life-affirming and romantic in their own ways, without being saccharine sweet. Let's get started.
"You Know You Want This"​ by Kristen Roupenian
When the New Yorker published "Cat People" in 2017, Roupenian rose from virtual anonymity to fame overnight. It was one of those stories that people couldn't stop talking about — and for good reason. Roupenian continues to write evocatively about sex, lust, and love in her new novel. Bonus points for being on-trend.
"The Namesake"​ by Jhumpa Lahiri
If you haven't read Lahiri yet, don't waste another moment. Her prose is crystalline, stunning, and perfect. In "The Namesake," the Pulitzer Prize winning author ​explores the struggles of two generations of an immigrant Indian family living in the United States. Touching on themes of family and self-discovery, this novel will break your heart.
"Mouthguard" ​by Sadie Dupuis
Sometimes you need to be reminded of self-love, inner reflection, and the journey towards becoming who you are. This collection of poems, often described as "magical," might help you love yourself this Valentine's Day.
"Crazy Brave: A Memoir"​ by Joy Harjo
Insightful and inspiring, Harjo reflects on her journey towards becoming one of America's finest voices. Her writing is poetic and honest. She roots the memoir within her tribal upbringing, writing truthfully about her own abusive past. This book is ultimately uplifting — a celebration of finding oneself and rising above challenges. Apparently, Harjo took 14 years to write this book. It was well worth the wait.
"How to Love"​ by Thich Nhat Hanh
Disclaimer: I have this book and refer to it like a car manual. It's a thoughtful, adorable, pocket-sized book with gems of wisdom from the Vietnamese Buddhist monk who first claimed fame with ​"The Miracle of Mindfulness"​ in 1975. ​"How to Love"​ is practical and inspiring. Plus, it has a cute cover. So sue me.
"Just Kids"​ by Patti Smith
Is there anything Smith can't do? The legendary front woman for The Pretenders first proved her literary mettle in 2010 with this evocative memoir, breathtakingly set in a vibrant 1960s New York City. Gracefully weaving together stories of her youth — including her relationship with the photographer Robert Mapplethorpe — Smith creates a world of wonder, innocence, and young love.
"Big Bad Love"​ by Larry Brown
On occasion, love goes wrong. This can be very amusing if it's not ​your​ heart being broken. Follow Brown's crazy protagonists who make bad decision after bad decision, but always do so with a noble love in their hearts. Brown's writing has been compared to that of Southern Gothic superstars Harry Crews and Barry Hannah. If your loved one enjoys old-fashioned storytelling, look no further.
"On the Come Up" by Angie Thomas
This is a hero's story — a young African American girl facing seemingly insurmountable odds, only to prevail in flying colors. In Thomas' sophomore novel, we not only get a moving, heartfelt story, but also a virtual love letter to rap. It will leave your heart aglow.
"Gingerbread"​ by Helen Oyeyemi
Oyeyemi, a prize-winning novelist, charms us with a captivating kind of modern fairytale. Told in Oyeyemi's unique and inimitable style, this novel explores a tussle for a family inheritance that ends up being a recipe for — you guessed it — gingerbread. We watch the Lee family grapple with human foibles: jealousy, greed, family grudges, and the mundanity of earthly woes. It's an elegant study of what it means to be human.
Leave a Comment
About the Writer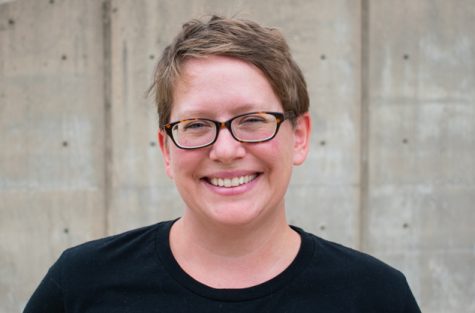 Becca Yenser, Former writer
Becca Yenser was a writer for The Sunflower.