Barringhaus: Snap back to Texas
My time at Wichita State has been nothing short of a whirlwind that started when I transferred from a junior college in Texas two years ago.
My life here in Wichita has been split up into three parts: my relationship, my friends, and my work.
When I came to Wichita State, I had been dating a beautiful girl from Texas for a little more than three years. Being in a different state and attending college was a big change. It was great to experience that change together.
Fast forward to today, I'm still dating that same beautiful girl from Texas, and now we're engaged to be married on Jan. 4, 2020 at our home church in Grapevine, Texas. I can't wait to marry you, Mauriana Jamele.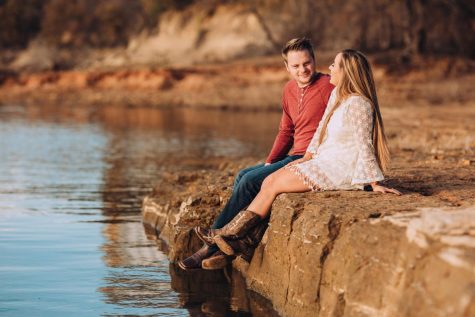 My friends have been great. I've had the pleasure of having friends in almost every aspect of campus, but specifically my fraternity, St. Paul's University Parish, and TheSunflower.
I had never thought about joining a fraternity until I met the men of Delta Upsilon. I'm proud to have been a member for two years and hold a few different positions within the fraternity. I'm even more thankful for the friends I've gained, three of which will be in my wedding. Dikaia Upotheke — Justice, Our Foundation.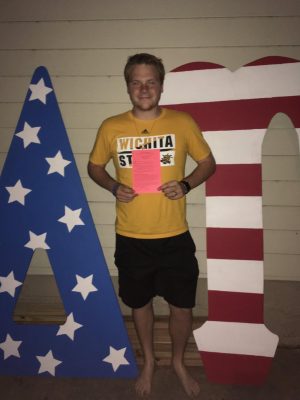 Prior to my start at Wichita State, I sent an email to the Sunflower's editor email and to the personal email of Evan Pflugradt, who at the time was the editor in chief. I mention that because Evan just saw my email asking for information about working for The Sunflower last week, yet here I am an editor anyways.
Ironically, I've been working in the sports department as the sports photo editor, run by Evan, for the last year. We've had an amazing year and accomplished some amazing feats. In addition to that, I've been blessed to travel to some amazing places this year on behalf of The Sunflower. Memphis and New York were absolutely amazing experiences, and our coverage of the events would have made anyone at home feel as if they were there.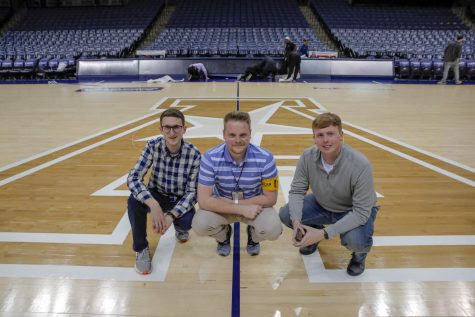 I was grateful to not only work for The Sunflower, but also for GoShockers. I was hired to do some work my first year here, and it's led to some great work and amazing friendships within the athletic department.
Between both of my photography jobs, I can count the number of games I've watched instead of working on one hand. That may sound like a complaint, but I truly wouldn't change a minute of it. The athletes don't get a lot of credit but shout out to them for not blowing up when photographers, like myself, capture both the good and the bad moments. It's been my pleasure.
Last but absolutely not least, I've been grateful to work remotely for my Church in Grapevine, Texas while I've been at school. It's been a blessing to stay connected and work alongside an amazing group of people striving for the same goal.
I'm one who tries to live up to one simple phrase: leave something better than you found it. I truly hope I've been able to do that in every aspect of my life at Wichita State.
Go Shocks!
Leave a Comment
About the Contributors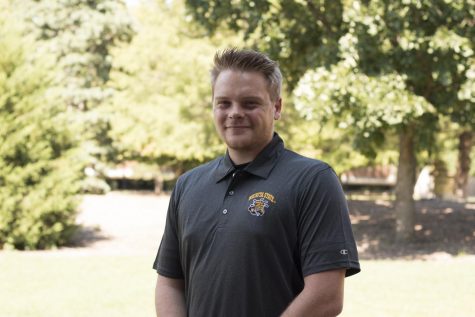 Joseph Barringhaus, Former sports photo editor
Joseph Barringhaus was the sports photo editor for The Sunflower. Joseph majored in marketing with a minor in communications. He was born in Michigan but...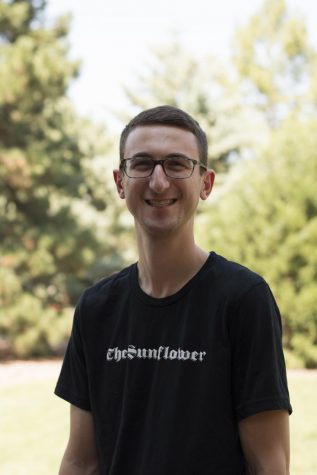 Evan Pflugradt, Former sports editor
Evan Pflugradt is the former sports editor of The Sunflower. Pflugradt past served as the publication's Editor in Chief, Opinion Editor and a reporter....