Art school works to answer looming questions amid online switch
While a switch to online coursework may not seem like a big deal to some students, that isn't the case for everybody.
Students from the School of Art, Design and Creative Industries are left wondering how classes that require them to have access to equipment that is only available on campus will work in an online-only format.
Alyssa Bradley, a senior with an art emphasis, is one of these concerned students.
"How can we learn and create if we don't have the resources that the university has?" Bradley said. "I don't have [the resources] at home."
Art education student Jayte Hamilton, who is currently enrolled in an intro to sculpting course, shares similar concerns with Bradley.
"[For my sculpting] project, we couldn't have done at home because we have to pour aluminum that is over 1,000 degrees Fahrenheit," Hamilton said. "Our next project was supposed to be woodworking, but a lot of people don't have the resources we need at home."
Jeff Pulaski, director of the ADCI school, said he and his faculty are working to answer these questions for students.
The ADCI school's faculty held a Thursday meeting to discuss how art students would be affected by an online switch.
"We discussed how we would handle students not having access to the facilities, what kinds of activities they could do at home," Pulaski told The Sunflower in an email. "The faculty are engaged in finding alternative ways to meet the learning objectives in their classes for at least two weeks."
Bradley said students could find creative ways to practice with a specific medium at home.
"There are other ways to create 3D art," Bradley said. "It's not impossible to do sculpture at home, but when it comes to working on aluminum and clay, that's when it gets difficult."
Even though the shutdown could have a negative effect on Bradley's studies, she said she believes the university should not make special exceptions for students who have to utilize the university's resources.
"It defeats the purpose of closing the school down," Bradley said. "There's not too many of us in here, but if we're all in here working, that defeats the purpose."
Hamilton's sculpting professor has already communicated with the class about what projects can be taken home and brought back after the suspension.
"[Our professor] talked to us about what we could do at home. Could we do wire sculpture? could we do paper mache? Things that we would be able to get easy access to and be able to do in a non-class environment," Hamilton said.
Pulaski said the ADCI faculty will continue to meet in groups next week to make sure all their bases are covered.
"I think it is an interesting challenge for most of the faculty," he said.
Leave a Comment
About the Writers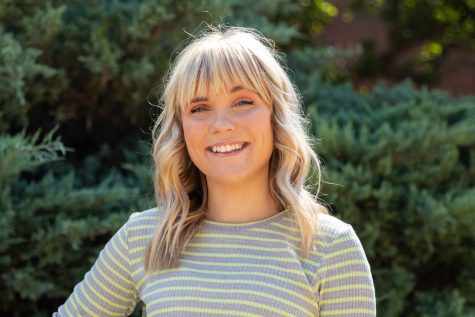 Lindsay Smith, Former Editor-in-Chief, Newsletter Editor
Lindsay Smith is the former editor-in-chief and newsletter editor for The Sunflower. Smith was a journalism major at Wichita State with a minor in creative...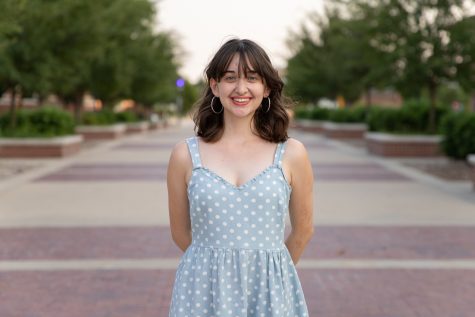 Karen Galindo, Former reporter
Karen Galindo was a reporter for The Sunflower. She majored in electronic media and minored in political science and international studies. For her future,...