REVIEW: 'Missing' keeps you on the edge of your seat
Aneesh Chaganty has done it again. Five years after the release of "Searching" starring Kevin Cho and Michelle La, a sequel-ish film (sequel-ish as in it takes place in the same universe) has come out: "Missing." And as much as I loved "Searching," I think I honestly prefer "Missing" more. From what I remember of the first film, the story takes place through FaceTime, a live-streaming website, Photo Booth tabs and news clips. 
"Missing" utilizes these and more, including Ring doorbell cameras and a cheeky Netflix adaptation of the story of "Searching." "Searching" had plenty of fun Easter eggs, if you will, that weren't pertinent to the plot but made paying attention all the more enjoyable. "Missing" replicates this, times a billion. It was great to walk out of the theater and be able to say, "hey, did you catch that?"
"Missing" does right what few things "Searching" did wrong. "Missing" features more characters at play, and, I think, ties the plot back into itself more smoothly. I also liked that the protagonist of the second film was a teenager rather than an adult. I think this pairs really nicely with the technological elements used to tell the story. 
Like the first movie, I was on the edge of my seat throughout the entirety of "Missing." The grief and anxiety of the characters is so palatable and so real. Similar to "Searching," the story starts with a horribly sad ending that rivals Pixar's "Up." This time, though, without any huge spoilers, this story turns on its head.
I really love Chaganty's choice to feature actors of color as the main roles in his films. I also love that these characters don't fall into stereotypes. They're simply real. Their actions and motivations make sense; even those of the "villains."
Chaganty also directed the Hulu original "Run," starring Sarah Paulson. "Run" is more conventional than the "Searching" series in its style and storytelling, but definitely worth the watch. 
With the release of "Missing," Chaganty has established himself as one of the most creative and inventive screenwriters, in my opinion. I can't wait to see what he does next, and I can't wait for the next installation in this series. If you're a fan of psychological thrillers with lots of twists and turns, Chaganty is the director for you.
Leave a Comment
About the Contributor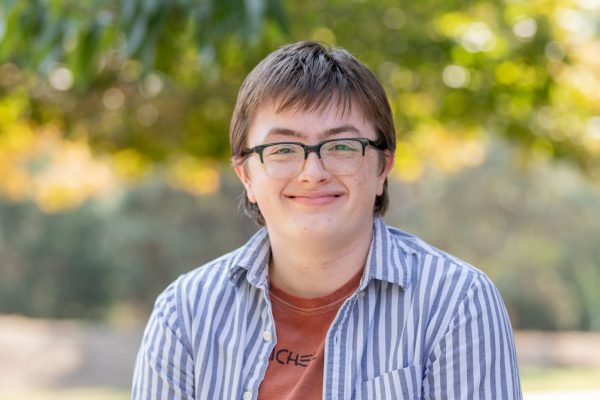 Sascha Harvey, Opinion Editor
Sascha Harvey is the opinon editor for The Sunflower. A junior majoring in graphic design, this is Harvey's third year on staff and second year as a section...