OPINION: The Pink Floyd controversy makes no sense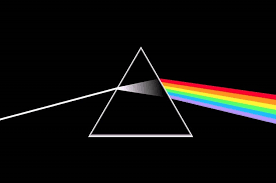 Pink Floyd is one of the most influential rock bands of all time and, depending on who you ask, they are one of the greatest bands of all time.
This year, the band will be celebrating 50 years of their most well-known studio album, "The Dark Side of the Moon."
To commemorate the album's milestone anniversary, the band released a new logo to use across their social media platforms and it ended up getting backlash from fans all because of one thing in the logo … a rainbow.
Many fans of the band took to social media to say that Pink Floyd became "woke" because they added a rainbow to the logo.
As a fan of Pink Floyd's music and a member of the LGBTQ community, this is both irritating and confusing.
The situation is irritating because when people see a rainbow, whether that would be on merchandise or on a logo, they automatically think that someone or something has gone "woke."
Rainbows have nothing to do with politics: they are and have always been a thing of nature, so there shouldn't be a reason to get upset over it.
This is also confusing to me because the cover of "The Dark Side of the Moon" has always had a rainbow.
The rainbow is a reflection of the sky after it rains. The rainbow on the cover of "The Dark Side of the Moon" is no different.
The rainbow on the cover of the album is a reflection of a prism, which is represented in the zero of the 50th anniversary logo that people are freaking out about.
This controversy makes no sense because the rainbow has always been on the cover of the album, so please don't ruin a milestone anniversary for a good album with your assumptions that Pink Floyd is something that they're not and just enjoy the album and the influence it has on rock music.
View Comments (1)
About the Contributor
Jacinda Hall, Reporter
Jacinda Hall is a second-year reporter for The Sunflower. Hall is a sophomore majoring in communications with an emphasis in journalism and minoring in...