OPINION: '80 for Brady' surprisingly sincere and unsurprisingly cheesy
When I first saw the trailer for "80 for Brady" in the pre-show for "The Fablemans" in early December, I laughed. It looked like a ridiculous fluke that was designed to do mooching for the NFL and for Tom Brady. After watching it, I'm glad to say I was partially wrong.
The film follows four friends who are long-time Patriots and Tom Brady fans as they try to go to what would be his last Superbowl with the Pats.
To get this out of the way, it is most certainly an hour and a half long advertisement for the NFL and its partners. And a way to capitalize on the fandom around Brady.
Product placement can induce eye rolls and this movie would be the shining example of that if not for the charm infused by wonderful performances of the main ensemble of Lily Tomlin, Jane Fonda, Rita Moreno and Sally Field.
I am by no means claiming that this was the best performance by any of these highly decorated veterans of the acting business, but the genuine sense of friendship amongst them added a sense of sentimental value throughout the film.
The connection between the four actresses also made it easier to latch onto the emotional highs and lows of the film.
Lily Tomlin's character, Lou, and her friend group began watching the Patriots during chemo treatments about 16 years before the events of the film. Lou and her friends' journey navigating this is told so succinctly, and Tomlin's delivery makes this far more endearing than if anyone else played Lou.
A surprising gem in this film is the little bit of acting Tom Brady does toward the end. At the very least, he didn't hinder the emotions of the moment. The athletes in general don't spoil the movie by being monotonous or overzealous.
Despite easily being the youngest audience member by a generous two decades in an opening day showing, "80 for Brady" provides entertainment for all, and I would highly recommend it to those who love a good, tear-jerking sports movie.
Leave a Comment
About the Contributor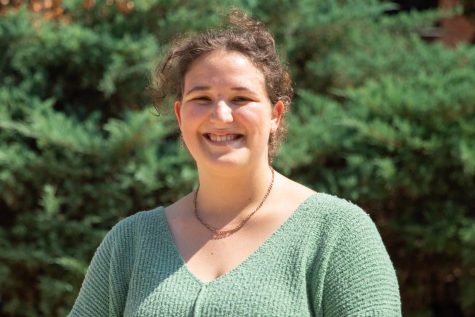 Trinity Ramm, Managing Editor
Trinity Ramm is the managing editor and former sports editor for The Sunflower. This is her second year on staff. Ramm is a senior English Lit major and...