REVIEW: Hypnotist dazzles skeptics and believers alike
What started as a side hobby in college turned into a profession for hypnotist Chris Jones, giving him the opportunity to test his skills on shows with Penn and Teller, "America's Got Talent" and "The Steve Harvey Show." Wichita State students found themselves mesmerized and hypnotized by Jones on Friday. 
Before the show, I considered myself somewhat skeptical. I believed that I could be hypnotized but was skeptical of the validity, especially with the performance factor. 
I was soon proven wrong, when Chris Jones showcased his talent through several Wichita State students.  
Jones was able to convince a singular student that he was singer Ed Sheeran performing a concert for his biggest fans. The student belted out "Perfect" without an ounce of shame in his body. 
Jones then convinced six others, including faux Sheeran, that they were superheros and had them showcase their powers. Powers varied across the team — one had laser eyes, another spread positive vibes, someone was invisible. 
Aside from the hypnosis, Jones did a wonderful job with crowd work. He had well-timed jokes and was able to create chemistry with the audience. 
I wish I had more courage to try to be hypnotized, but if I ever come across another, I would try just to say I did. 
View Comments(1)
About the Contributors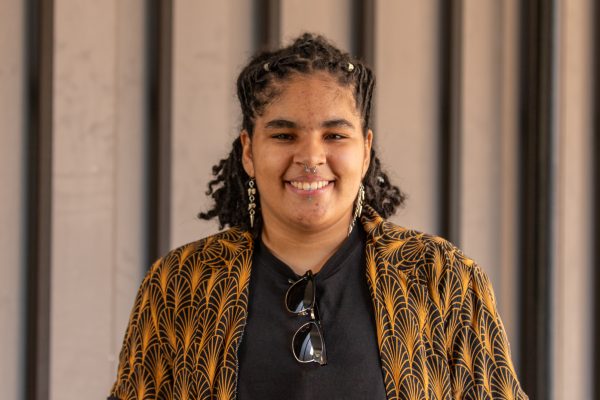 Maleah Evans, Reporter
Maleah Evans is a second-year reporter for The Sunflower. They previously worked as a copy editor. Evans is a sophomore, majoring in history with a minor...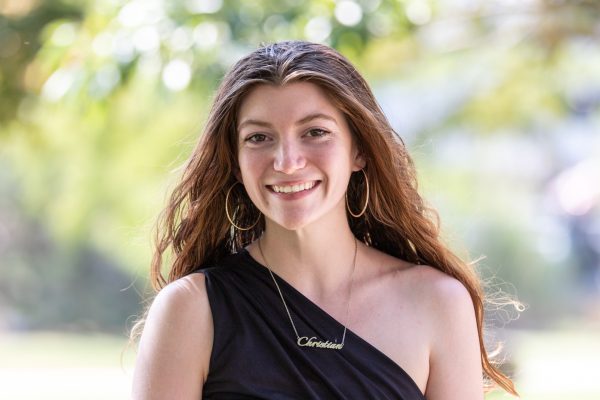 Kristy Mace, Photo Editor
Kristy Mace is the photo editor for The Sunflower. She's majoring in psychology. Currently a junior, Mace hopes to go on to get her Ph.D. and become a...