REVIEW: Paramore's 'This is Why' is one of the most relatable albums to date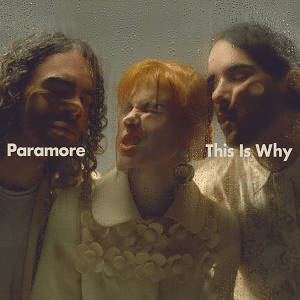 Paramore released their long awaited album, "This is Why," on Feb. 10 and I've got to say, it's relatable. 
It's been six years since Paramore last released a studio album with their previous album being "After Laughter," which was released after lead singer, Hayley Williams, went through a divorce with ex-husband, and New Found Glory bassist, Chad Gilbert. 
Just within those six years, Williams released two solo studio albums, focused on her hair dye company, Good Dye Young, got Paramore back together after a long hiatus and released the title track of their new album, "This is Why." 
This album is more than what I expected it to be. When the song "This is Why" first released, I previously stated that the album would have an indie rock feel and it did meet my expectation there, but this album also has a lot more slow songs than their previous albums, which I like because it makes for a chill atmosphere. 
Now, this album is relatable mainly because of the first three songs off the album; the title track, "This is Why," "The News" and their latest single, "Running Out of Time."
"This is Why" talks about why Williams never left the house with many events happening all at once, "The News" talks about how we hear or see something negative going on in media every day and "Running Out of Time" talks about how we intend to do something, but we end up never getting to it because we ran out of time. 
This was a great album overall, I have nothing bad to say about it. I think it's great to see Paramore branching out to newer sounds instead of sticking with the same sound all the time.
Leave a Comment
About the Contributor
Jacinda Hall, Reporter
Jacinda Hall is a second-year reporter for The Sunflower. Hall is a sophomore majoring in communications with an emphasis in journalism and minoring in...