OPINION: A college girl's guide to New York City
New York City might be the most terrifying yet exciting place I have ever visited. A couple of weeks ago, I was fortunate enough to take a trip to NYC with the help of WSU's Elliott School of Communication.
Professor Eric Wilson headed this trip for myself and some fellow students. It was probably the cheapest I will ever be able to travel to New York.
The whole purpose of the trip was to meet employers, and I'll get into that but what you probably care about is all the touristy experiences.
Upon arrival at LaGuardia airport it didn't feel all that different. It was one in the morning and all I wanted to do was sleep in my bed.
When I took that first step outside into the Queens air I knew that this was going to be amazing. Don't get me wrong I was still nervous and scared out of my mind that someone would mug me, but in that fraction of a second it didn't matter.
This is where the first experience with New York City drivers came into play. As someone with serious road rage in Wichita, I was going crazy in the city.
Even at such an ungodly time the horns never ceased to honk. People were swerving in and out of lanes, no blinkers. They were constantly slamming on their brakes and narrowly hitting each other.
It was some of the worst driving I have ever seen, and it doesn't help that the roads there had more holes than swiss cheese.
Regardless we made it to the hotel only to find out we were on the 38th floor. Like come on, what building has that many floors. The "Elf" elevator scene was playing in my mind on repeat as I fought the urge to press every button.
When we got to our room we soon learned that four girls, two beds, and one bathroom would lead to bonding that I don't think any of us were ready for.
The best thing about this tiny room was the view, right outside our window was The New York Times building. As a journalism major, I could have sworn this was a sign.
The first stop for us was the 9/11 memorial. Getting to stand in that spot with so much history was really intense. It's an emotional place to be and if you can handle it I would 100 percent suggest visiting.
On a split decision we bought tickets and boarded a ferry to the Statue of Liberty — pictures don't do it justice.
Being on Liberty Island standing in her shadow puts into perspective just how powerful she is.
My favorite piece in the museum was this mural that had a photograph of all the workers that put Lady Liberty together. Each of these pictures were put together to make her shape.
Also inside the museum, there are full size replicas of some parts of her. A specific one that got pointed out in our groups was the model of her feet. The amount of her "dogs are out" jokes we made should probably be a crime.
After the quick ride back to land we started walking around. We found ourselves on Wall Street at the New York Stock Exchange.
I'm not sure that the others thought it was that cool, but I think Wall Street history is crazy to research. No, I don't just enjoy it because of Leonardo Dicaprio (Margot Robbie is cool too).
Seriously though, I really liked seeing the building and wished I could have seen the trade floor. Maybe one day I'll find myself inside.
Here's the part of the story where the first impression of the subway comes into play. It's about what you expect it to be: dirty, smelly and crowded.
Luckily I became a master of the subway and got us around easily enough. We only went the wrong way once and ended up in Brooklyn on our way to Coney Island. I want to point out that it was not my fault but that's when my perfectionist came out and I took over navigation.
Our next stop was China Town. I don't think anybody does it justice. I'm not sure what I was expecting but it was so beautiful in that part of town.The building and decorations were just radiating culture — you'd just have to see it for yourself.
That night was a bit of an adventure as we made our way to Time Square. It's a weird part of town with a lot of people and weird things going on. In all honesty I don't think I'd suggest stopping to see it.
It's kind of scary to be there at night even if you're with a group.
As far as employer visits went, we met up with a couple of WSU alumni working in communications positions all over the city.
In the more one on one meetings with alumni we got an inside into what living in New York is like. Fast paced and expensive is about what you'll be getting yourself into.
One of my favorite places we got to see was the New York Public Library. It had a small museum with really interesting pieces. Like the original Winnie the Pooh stuffed animals and Charles Dickens' desk.
Then there's of course all the famous buildings: Empire State, Rockefeller, Chrysler and Madison Square Garden.
They're all really pretty but I think the Empire State was the most interesting. Seeing it at night light up was cool, plus it has more of a personality due to it having its own social media.
To wrap up the NYC experience we ventured to the upper side of Manhattan. As a Gossip Girl fan, the Upper East side was like heaven to me.
Central Park was nice to see, but when the trees are dead and there's no green it's kind of underwhelming. I would suggest not visiting in the winter.
As far as the Natural History Museum goes, it's something you should see at least once in your life. Though you'll never read everything in there, just wandering around looking was an experience.
I specifically enjoyed seeing the exhibits from "Night at the Museum." The Easter Island head was my favorite part. If you've seen the movie you'll understand why I made sure to have gum with me.
If you're a Beatles fan, Strawberry Fields was a beautiful spot. Not necessarily by means of looks, but the vibe there is amazing.
The John Lennon Memorial is just so simple that it has an impact on you. While we were there, street singers were playing his music and it was emotional.
The last, and my personal favorite place we saw was the Metropolitan Museum of Art. More specifically the Met steps. It's a more intimate part of the upper east side. It was one of the few places in the city where I genuinely felt comfortable. Definitely worth a visit.
To sum it up NYC is only half of what I expected, while it is a little sketchy it's also amazing at the same time.
You shouldn't expect all of it to live up to your standards because some of the spots just aren't that amazing.
If you want the true New York experience, wandering the city is the way to do it — so book the small hotel room and buy a MetroCard.
Leave a Comment
About the Contributors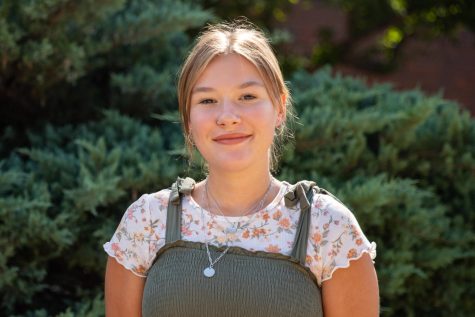 Danielle Wagner, Reporter
Danielle Wagner is a second-year sports reporter for The Sunflower from LaCrosse, Kansas. Wagner is a sophomore majoring in communications with an emphasis...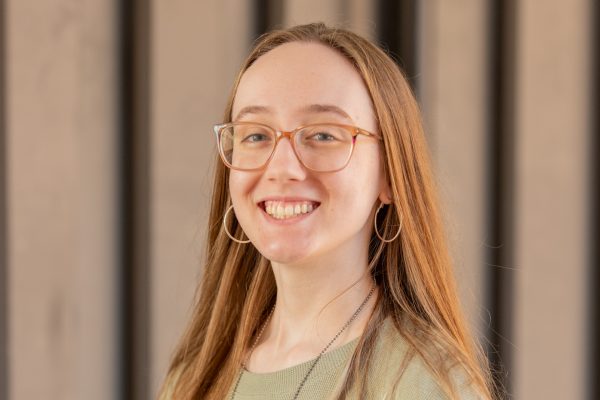 Wren Johnson, Illustrator/Designer
Wren Johnson is an illustrator for The Sunflower. Johnson is a third-year Communications major that loves chickens. In her free time she likes to read,...