Now with three games won, the AfterShocks say they still haven't played their best game offensively.
On Sunday afternoon, No. 1 seed AfterShocks won against No. 3 seed Team Arkansas, 63-59. 
"In our minds, we haven't even played close to well offensively. We know defensively this is what we do," Zach Bush, AfterShocks head coach, said. "I think (these) guys are starting to generate good looks."
Bush and McGee attributed the win to the team's growing comfort with each other, noting a difficult opening game and overcoming a 21-point deficit on Friday night.
"That first game we fumbled the ball a lot," McGee said. "We've gotten better in the past three games we've played. I think this next game will be even better."
After narrowly winning the tip-off, a few missed rebounds for the AfterShocks led to Arkansas gaining a quick lead, 2-0, in the first quarter. 
Despite trailing Arkansas the first quarter, the AfterShocks managed to lead the former Razorbacks for over 20 minutes.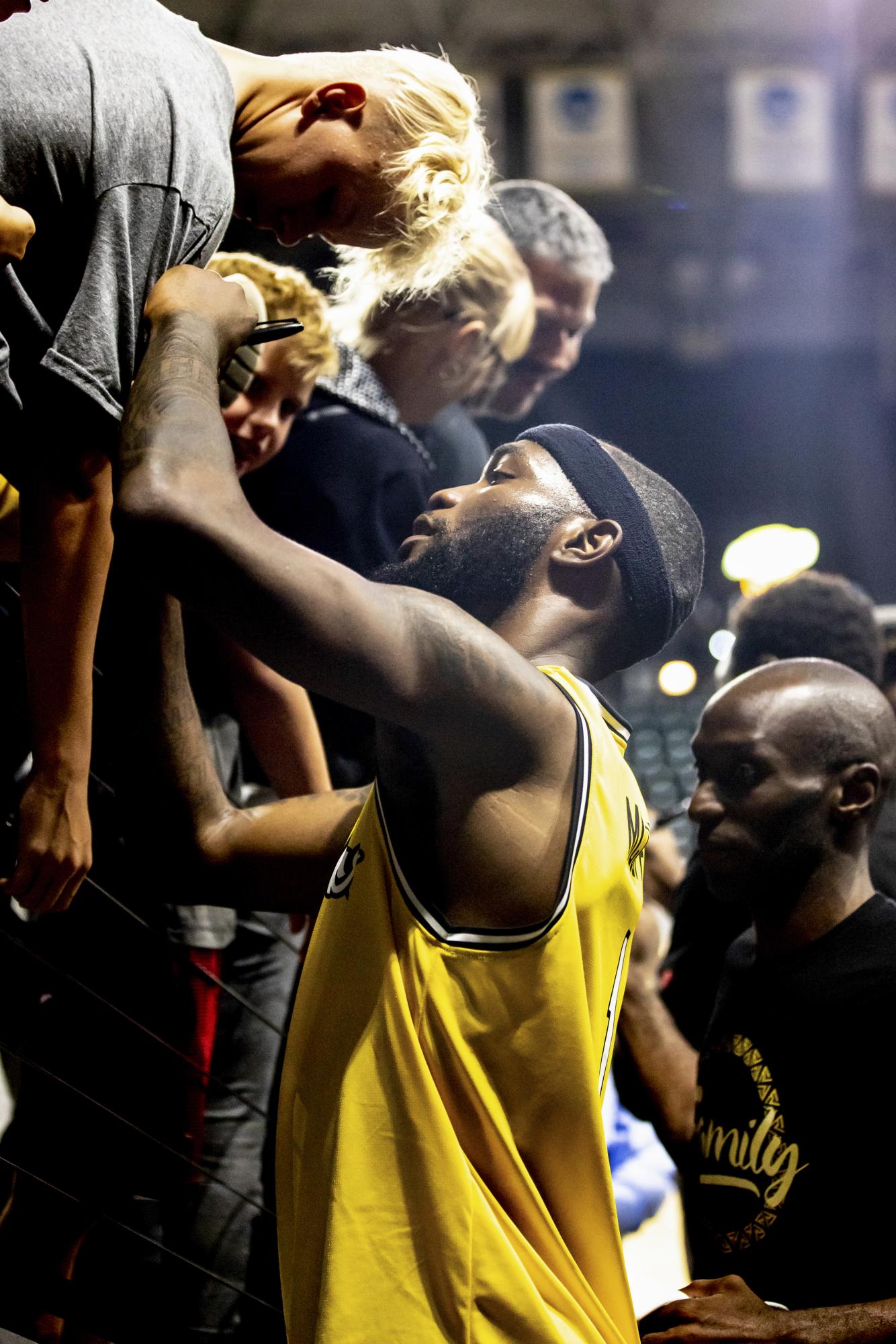 By the fourth quarter, Arkansas and the AfterShocks were tied, 53-53. The Elam Ending was called with the AfterShocks leading by two.
Despite missing eight previous three-point shots, point guard Tyrus McGee secured the win with a final three-pointer. 
"I just knew that we got to get to 63," McGee said. 
Bush said eliminating turnovers was big for the AfterShocks; They only allowed seven in this game, compared to 11 from Arkansas.
"(The team) recognized that that was something that was hurting us," Bush said. 
Shooting guard Caleb Walker led the way in points for the AfterShocks, grabbing 14 out of the 63.
The AfterShocks will be back in Charles Koch Arena on Tuesday at 8 p.m. They will face No. 2 seed Team Heartfire. Over the weekend, the Roundhouse has seen record numbers in The Basketball Tournament attendance. Thursday evening saw the seventh biggest attendance in TBT history, while Sunday saw the fourth-largest, with over 5,000 people.