Meet Rauno Nurger: Gregg Marshall's do-it-all forward
At 6-foot-10 Rauno Nurger towers over his three older brothers, but that's not the only reason he stands out.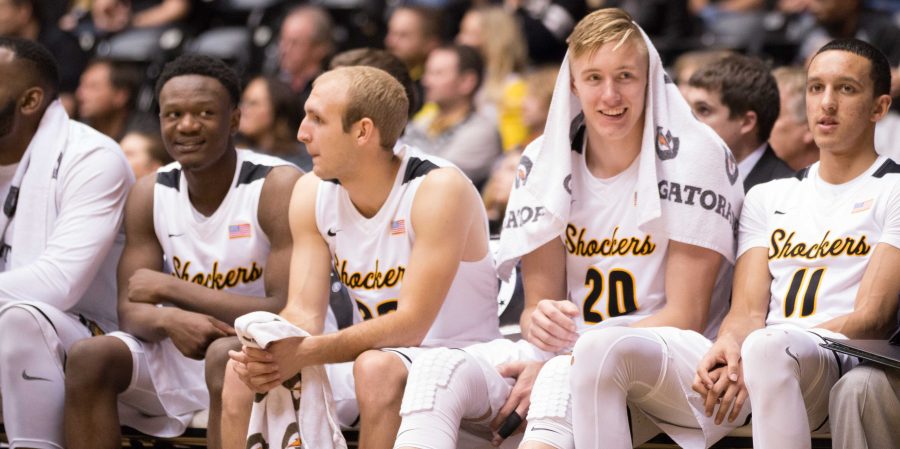 When Rauno Nurger stands up, he stands out.
It's easy for Nurger to stand out, especially at home.
Nurger, a 6-foot-10 junior forward, doesn't exactly resemble his family. At 24 he is the youngest of a family of four boys, but it wouldn't appear that way.
Nurger towers over his three siblings who measure in at: 6-4, 6-1 and 5-8.
As he grew in height, so too did his love for basketball. In his freshman year of high school he started playing with friends.
"My best friends started playing it, so I started playing too," he said.
Nurger and his closest friends transferred schools to all play on one team. At that point, basketball was still a foreign concept to his family.
"They didn't really know anything about basketball at that point," he said.
To be fair, Nurger really didn't know it all too well either.
Steadily, he learned the game one step at a time.
In his senior year of high school, he started gaining confidence. He thought he could propel himself to the next step. So he posted a video on YouTube of his European Championship tournament highlights.
Then the buzz stirred in the United States — including more than 5,000 miles away in Wichita, Kansas.
He pursued a college career and ultimately landed in Gregg Marshall's arms at Wichita State.
Nurger left his three brothers, mother and father behind to pursue a new family of teammates.
In two seasons under the direction of Marshall, he's averaged about 2 points and a rebound in about 8 minutes per game.
Nurger says it's been much of a learning process. His successes sometimes come to him as a surprise that he gleams to with a wide smile. His coach isn't surprised.
"It's no secret why we wanted Rauno," Marshall said.
Last season, Nurger wanted to propel his development behind the scenes. He announced to his coach a desire to redshirt the season.
But in a three-day non-conference tournament, WSU struggled with staggering injuries piling up. Marshall continued to pace, continually glancing over his shoulder.
Then came the request.
"I asked him if it was okay if I play him, he's a pleaser — he replied, 'coach, whatever you need me to do,'" Marshall said.
His sophomore season was much a rollercoaster statistically — his breakout games typically the result of a blowout.
In the NCAA Tournament he played the second-most amount of minutes in his career — 17. His first time center stage, he resurged life into WSU's front court scoring six points and snagging three rebounds playing against an eventual-NBA first round draft pick — 7-0 center Damian Jones from Vanderbilt University.
"I've been waiting for this moment," Nurger said. "I cannot really put words how this feels."
Patience paid off.
"Rauno has always been patient, waiting on his chance," teammate Shaq Morris said. "He's always there when we need him."
This season, Marshall has confidence in Nurger.
Tuesday he called Nurger "his best rim protector at this point."
Nurger started WSU's exhibition as the starting center.
When Marshall needs a helping hand, Nurger will readily stand up.
"Rauno's a pleaser," Marshall said. "He's just the kind of guy we need."
About the Contributors
Evan Pflugradt, Sports Editor
Evan Pflugradt is the former Sports Editor of The Sunflower.

Pflugradt past served as the publication's Editor in Chief, Opinion Editor and a reporter....
Selena Favela, Photographer
Selena Favela is a photographer for The Sunflower.

She was the photo editor for The Sunflower her junior year. Favela is currently a senior majoring...