Family support guides Landry Shamet for take two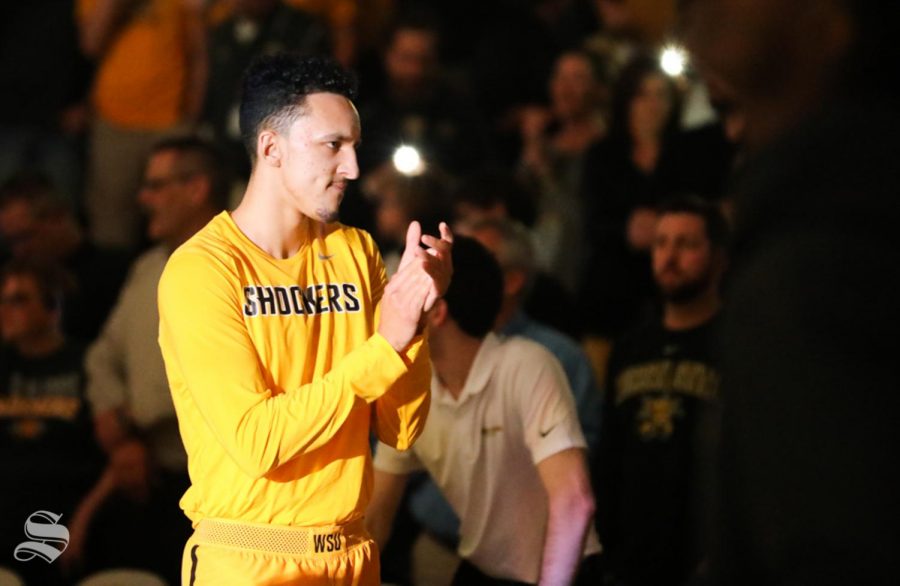 Family is first in Landry Shamet's life.
Melanie Shamet raised Landry, a redshirt freshman point guard, as a single mother. With no father and no supporting income, Melanie needed all the help she could get.
Landry and Melanie agree they wouldn't be where they are without the "great support from family."
"Family is first," Landry said. "It's indescribable, the bond we have."
Landry applied the same "everybody helping everybody" mentality to his teammates at Wichita State.
"It's a family feel here," he said.
His affection for basketball started when his mom handed him his first basketball at age 2. Melanie would hold her arms out in a circle as Landry would dribble up and "score" in her arms.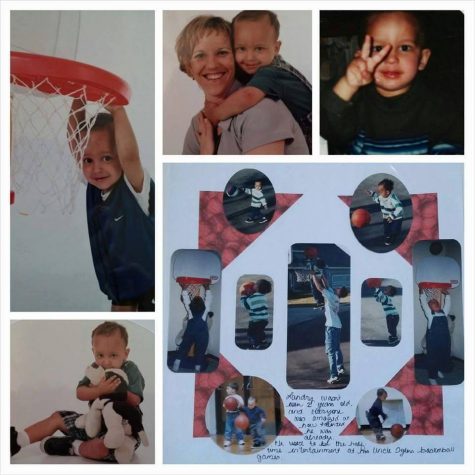 Propelling Landry from his mother's arms to the 10-ft rims of Charles Koch Arena was a challenge bigger than the two of them.
Melanie remembers the near sleepless days packing Landry a backpack and lunch before she headed off to second-shift.
Melanie reached out for help, and an "army" responded.
The early stages
Landry's uncle, Tyler, was the first to step in.
Tyler played basketball at Park Hill high school — the same alma matter of Melanie and Landry. Tyler scored the first points in the school's newly built gym back in the 90s.
When the halftime buzzer sounded, Tyler would make his way off the court as Landry made his way on. In this gym, Landry first dribbled on the hardwood.
From ages 2 to 5 Landry would highlight the halftime show practicing his dribbling drills. His family had no idea of what was next to come.
As Landry grew older, Tyler's commitment to his nephew picked up. Tyler can recall the frigid fall nights holding Landry up on his shoulders to dunk. Other times he spent the night playing one-on-one on a 7-ft goal.
Tyler often grew tired of playing on a 7-ft goal, but he doesn't consider the time wasted.
"I wouldn't call it a commitment," he said. "Playing with Landry was something that I wanted to do. I wanted to be around my nephew."
Tyler would spend most everyday fulfilling all of Landry's sports dreams, even when they were a bit out of left field.
When they weren't playing basketball, Landry was either on the mound, playing pitcher, or around second base lining up at shortstop.
"He's a heck of a baseball player," Tyler said. "I think had he stuck with it he could be playing D-I baseball at either of those positions.
"I remember him making plays at shortstop that most college players have a hard time doing."
But it wasn't baseball that was his first love in sports, either. At age four he told his mom he wanted to be a professional dirt bike racer. A couple of years later, he dreamed of pursuing boxing.
Living in a household with a single income, he had to make the decision.
At 13, it was basketball.
Landry's grandfather Dennis always had a passion for basketball. Dennis played basketball in high school. When that love was passed down to Tyler, Tyler was sure to pass it down to Landry.
"It was natural for Landry to find that love for basketball," Tyler said.
Tyler made it a point to take Landry to practice at least once a week. On the weekends, he was always there watching.
"It's amazing having watched him grow up and seeing where he is now," Tyler said. "Feels good."
Landry carried out the family's namesake when he played for Park Hill high school, where foundations of his craft were laid.
Commitment 
When he was 13, Landry and his mom would bicker about futures.
"Mom, you don't understand, I'm going to the NBA," he would tell his mom.
Finally, one day she gave in.
"OK," she told him. "I understand, but this is a ladder and we have to take this one step at a time."
So came college.
Landry didn't always know it would be Wichita State.
To those who know him, he's a very quiet, 'keeps to himself' kind of guy.
His list of offers tallied a double-digit list.
Together the two had planned and visited numerous colleges. A departure out to visit Colorado University was set for the weekend.
A weekend visit in Wichita kept Landry's mind racing. He texted his mom with a change of heart.
"I will support you," his mother messaged.
A few minutes later Landry replied, "I did it."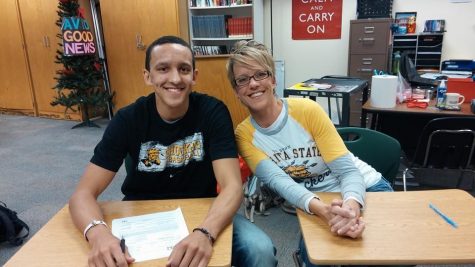 He's roughly a three-hour drive from his family, girlfriend, and 85-lb pointer mix Tucker, who he "misses more than anyone," but he wouldn't change the decision for anything.
"He's happy here and we know that," Tyler said. "We're happy he's here, too."
Perfection
Landry won't be the first to admit it, but he's a perfectionist.
"He's very hard on himself," Melanie said. "He strives for perfection. It's got to be perfect — everything."
Landry can't admittedly do something without giving it his all. And that's why his freshman season was arguably his most challenging.
He'd never been one to face adversity. His mother can't recall a time where he suffered anything worse than a sprained ankle or the occasional jammed finger.
Three games into the start of his freshman year at WSU Landry suffered a stress fracture in his left foot requiring a season-ending surgery.
"It sucked," he said. "Honestly, it really, really sucked."
Landry couldn't help but feel some responsibility for the injury.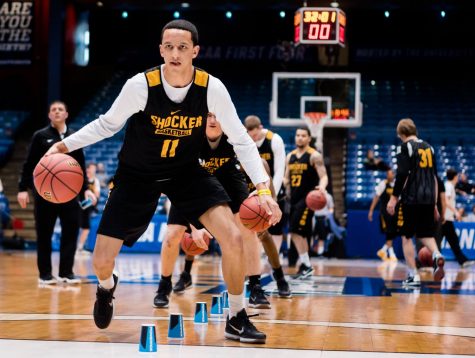 "I'm the type of person who doesn't want to let other people down. I felt like I let a lot of people down," he said. "This is all I've ever wanted to do."
His family pulled in for guidance and support.
"All things happen for a reason," his mother said.
His family continued to come support him at WSU home games last season, even with Landry not taking the court.
Coming soon 
Landry was granted a medical redshirt by the NCAA, extending his eligibility another season.
"This is a second take," he said.
The year in the shadows taught him lessons in patience.
"I'm ready to rise to the occasion and hopefully turn some heads," he said.
"Landry Shamet: coming soon."
November 5th can't come quick enough. #taketwo 🏀🎬

— Landry Shamet (@Shamet_Landry11) September 13, 2016
About the Contributors
Evan Pflugradt, Sports Editor
Evan Pflugradt is the former Sports Editor of The Sunflower.

Pflugradt past served as the publication's Editor in Chief, Opinion Editor and a reporter....
Hannah Roberts, Photographer
Hannah Roberts is a photographer for The Sunflower. Roberts is a senior majoring in entrepreneurship and minoring in communications. She was born and...