Cohen: Athletics has the right to sell student tickets
Wichita State isn't wrong to sell general admission tickets before releasing to students.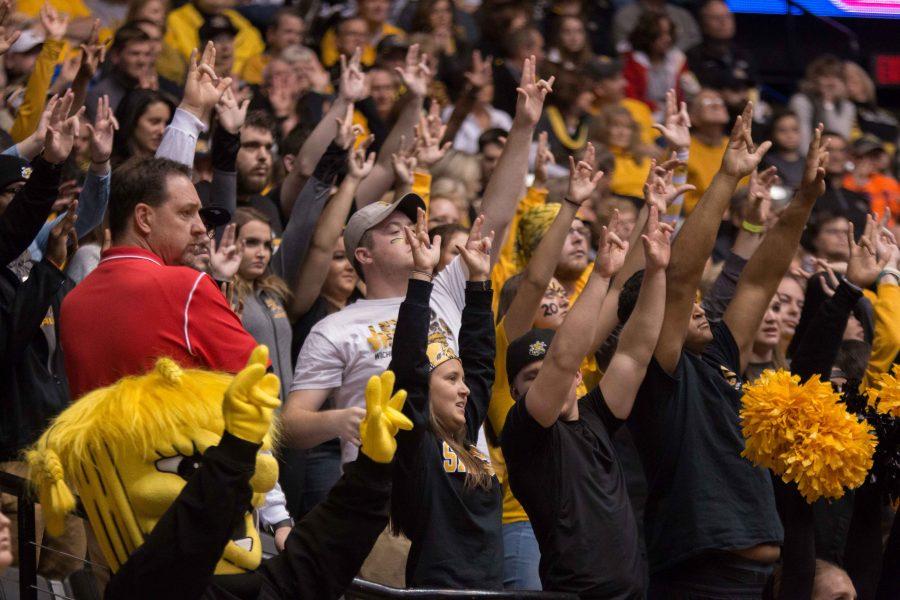 Men's basketball is a hot commodity at Wichita State. But in early November, Koch Arena ended a streak of having more than 40-straight sellouts in a regular-season game against D-II opponent Southern Nazarene.
Ever since, Wichita State has struggled to fill the two general admission sections that are traditionally held by students.
There was no hiding the fact that Koch Arena was struggling to fill the noticeably empty section. In fact, it drew comments from head basketball coach Gregg Marshall and a few select players.
A change was necessary.
This week, Wichita State Associate Athletic Director Russell Wilkins announced a bold, but crucial move. Wilkins announced that the university is selling 350 general admission tickets through the next five home games.
Wilkins said that there will still be around 600 student tickets available each game. He said the priority is filling the seats in sections 116 and 117 while students are away for the holidays.
This was a phenomenal move by the ticket office staff. I wouldn't be surprised to see this movement fill the seats for a winter break contest against South Dakota State to round out the non-conference season and start another sell-out streak. 
Some students have complained to Wilkins that this decision is not a fair one.
But when 100-plus seats are left unoccupied, the students lose their right to contest the decision. It's only fair that WSU fills the Charles Koch Arena.
Wilkins said 900 tickets were picked up for the Dec. 6 game against non-conference foe Saint Louis. Only 470 of them were used, he said.
An additional 150 tickets were left unclaimed, Wilkins added.
I'll give credit when credit is due, which is for a mere three sellout games this season. Only twice has there been a sell-out in Koch Arena this year.
WSU deserves a place in the top-tier of college basketball, these guys deserve a sellout crowd, especially considering they've played in five consecutive NCAA Tournaments.
If I was in Wilkins's shoes, I would continue this policy for the remainder of the regular-season. There are plenty outside the student body who will rightfully pay the $22 to enjoy Shocker basketball.
Did Wilkins wrong the student body? Absolutely not. 
It's not fair to Wilkins or the athletic department to reserve tickets for people who are not even interested in picking them up.
The ticket office's job is to sell tickets, and that task has come up short for most of the season mainly because of the empty seats in sections 116 and 117. The department simply found a solution in order to fix the problem at-hand, which is the decreased amount of student attendance.
This solution of selling 350 general admission tickets is not punishing the student body, but mainly giving the opportunity for other fans to watch their beloved team in live-action.
They did what they had to do, and unless the students find a way to change the outcome following Christmas Break, this policy should stay permanent for the duration of the season.
Editor's note: Grant Cohen is a manager for the men's basketball team in addition to working for The Sunflower.
About the Writer
Grant Cohen, Reporter
Grant Cohen is currently a reporter for The Sunflower. Cohen is a junior majoring in communications with an emphasis in journalism with a minor in sport...