Cessna Stadium to host MVC Championship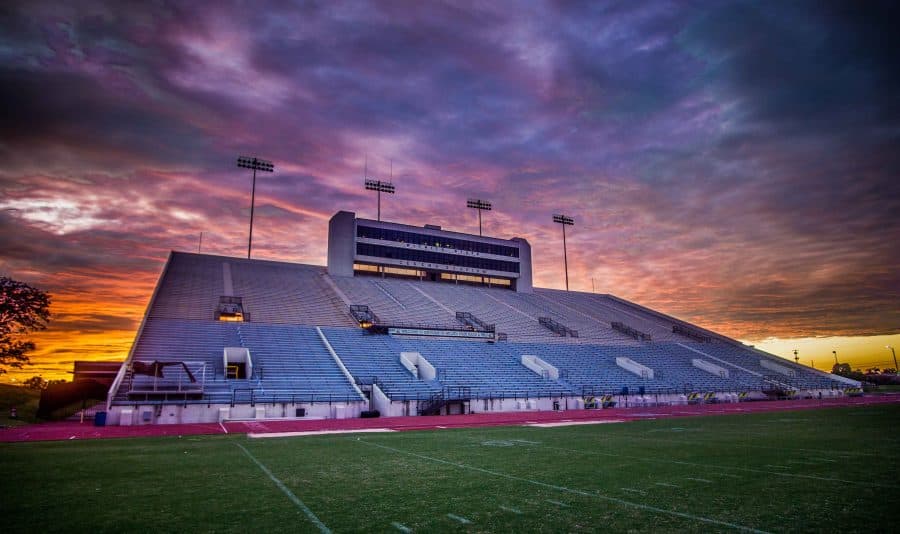 Missouri State's withdrawal from hosting the 2017 Missouri Valley Conference Track and Field Championship turned into an opportunity for Wichita State.
 The Shockers' track and field facility, Cessna Stadium, will now host the MVC Championships for the first time since 2012, the university announced Wednesday. The MVC Championship will take place May 12-14.
 "This will be the third time in my tenure that the championship is in Wichita, and we are looking forward to having the conference coaches and student-athletes compete on campus again," WSU head coach Steve Rainbolt said in a statement. "I feel like a championship competition in Cessna Stadium is a special event, and we will certainly do everything we can to see it happens again this spring."
 MSU administration turned in a request to the conference offices on Monday to have their host rights forfeited for the event due to construction costs and budgetary concerns surrounded Betty and Bobby Allison South Stadium in Springfield, Mo. with its javelin, shot put and hammer throw areas.
 Betty and Bobby Allison South Stadium lacks a regulated javelin throwing area, leading the university to delay its turn in the hosting rotation from 2015 to 2017. The university received an estimate of $270,000 in order to build an adequate javelin area in time for the MVC meet at Parkview High School, located one mile near the MSU campus.
 Information was later learned that MSU would have to substantially overhaul and level its current shot put, discus and hammer throwing area adjacent to the stadium in order to meet MVC and NCAA postseason specifications. Construction to both facilities in time for the championship meet increased the estimate to nearly $600,00, according to a news release by MSU.
 "The team is extremely disappointed that we are unable to host the MVC Championship meet," MSU head coach Ronald Boyce said in a statement. "I certainly understand and respect why the final decision was made. We as a team and staff are faced with the very difficult task of moving forward and setting our sights on competing and taking care of our student-athletes as best as possible."
 The men's team fell by 12.50 points to Indiana State when the Shockers were last hosts to the event in 2012. The women's team dominated the MVC title, winning by over 40 points during that year.
 Both the men and the women won the overall championship meet in 2016.
"(Hosting) will be more convenient for families and friends to come support, which will be fantastic," sophomore javelin thrower Krisha Parmar said. "It's having the home court advantage. All the athletes will be used to the surroundings."