Beach: Softball beginning to reign supreme over baseball
After a 21-37 season and another disappointing campaign for Shocker baseball fans, look no further because there is another squad taking the field this spring.
Not to discredit Shocker baseball, the long running tradition will live forever and maybe that'll even upstart one again this season.
But for now, softball is on top.
After a perfect 4-0 weekend at the Houston Hilton Plaza Invitational, softball is off to an undefeated start and the buzz surrounding the team is high on campus. WSU softball finished 36-21 last year, earning its first win in the NCAA Tournament in program history.
The reigning Missouri Valley Conference champions have tough road ahead on the schedule, but with the hot start they should be able to defend their title.
Of course students, alumni and Wichita natives alike can support both baseball and softball, but if the losses continue to roll in on the side of baseball this year, take a trip over to Wilkins Stadium and check out WSU softball.
This isn't to say that baseball doesn't have some promise this year. They got a lot of young talent returning in the likes of All-Americans Greyson Jenista and Alec Bohm.
But you can't ignore softball at WSU anymore.
Shocker softball does have a fan base, but it could be bigger. The seats at Wilkins Stadium could be full and it could give the students a fun outdoor activity in the spring once basketball wraps up.
Led by Mackenzie Wright at the plate and Katie Malone on the mound thus far, this is a team that returns a ton of talent in 2017.
Head coach Kristi Bredbenner looks to have a team that has potential to earn more victories with a stellar roster and program that has started to develop some significant tradition. They're on the national radar, and for good reason.
A glut of games will be shown on The Valley on ESPN3 this season and a home contest against Louisiana State University on March 16 will be broadcast locally on Cox.
WSU softball heads to Tempe, Arizona, and Arlington, Texas, the next two weekends for more invitational before returning home to Wilkins Stadium for the first time this season on March 1.
The Shockers will take on the Oklahoma Sooners, the 2016 National Champions. This is a great opportunity for students to get out and support WSU softball, as they take on a competitive big conference opponent.
LSU, Nebraska and Missouri are a few more of the big games scheduled to take place at Wilkins Stadium this season.
Of course, give Shocker baseball a chance. They have a ton of tradition, a beautiful stadium and a new year with a talented group to turn it around.
Each team has potential to be a marvel to watch.
Leave a Comment
About the Writer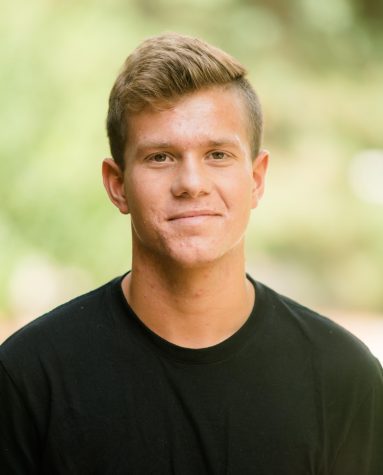 Nick Beach, Former reporter
Nick Beach served as a reporter for The Sunflower. Beach served as a sports reporter and columnist, as well as a movie critic. Beach is from the coastal...