An introduction to Kai Zen
Wichita State's newest addition is a breed all his own.
His name is Kai Zen Shox. The Shockers announced him on Feb. 1.
Kai Zen, a doll created by a few of the team's players, is rapidly gaining attention on Instagram, where he has his own profile.
Kai Zen knows everything about Shocker baseball, and he's not shy about showing it.
His Instagram shows off his catching skills, to experiences finding "the ghost of Eck Stadium."
A senior baseball player, who asked to remain anonymous, said Kai Zen joined the team earlier this school year.
"[Kai Zen] has been around since fall," he said. "We helped him make an account a couple weeks ago. He's kind of taken off pretty fast. We're trying to make him known during the season, so watch out."
Another source, a sophomore baseball player who wishes to remain anonymous, discussed why Kai Zen chose to join the social media scene.
"We all had our social media accounts and Kai Zen was jealous so he got Instagram and his account has taken off," the sophomore player said. "He makes videos around here before practice. Sometimes he's jumping off of stuff or in the sauna just chilling."
When he's working with the team, Kai Zen said he focuses on increasing the team morale.
"I bring a great influence within our team," Kai Zen's anonymous spokesman said. "I bring some flavor, some little smoothness to our infielders. I really bring our pitching staff together when things get a little hectic around the gang."
Kai Zen wants to be around the team as much as possible. In addition to hanging out with the players, he works on his own skills and abilities.
"He's pretty active," the senior baseball player said. "He comes out here every day during practice and gets his work in early. Then he sits and watches us. He's pretty crazy."
The players have noticed Kai Zen's focus on supporting the team and challenging them to become better.
"He really makes you think about the little things within the game and brings you back to you being a kid," the senior baseball player said. "You can really relax, be yourself around Kai Zen, you can talk to him any way you want and he will listen."
Kai Zen's involvement with the team is ongoing.
He documents his adventures through pictures and videos on his Instagram account @kai_zenshox.
Leave a Comment
About the Writers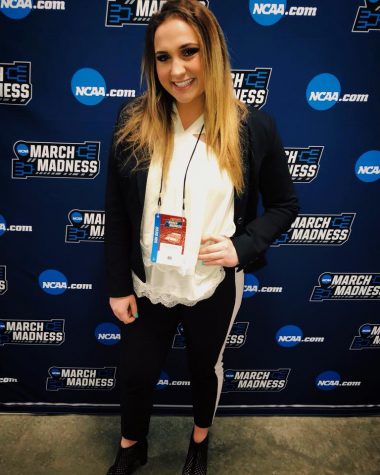 Aliyah Funschelle, Former sports Reporter
Aliyah Funschelle was a sports reporter covering men's basketball for The Sunflower. She studied sports management at Wichita State, and worked as a Campus...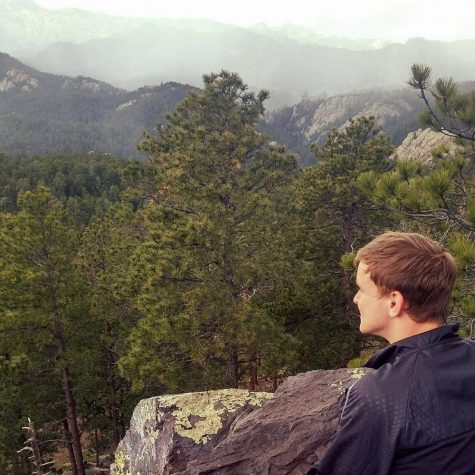 Sam Belsan, Former eporter
Sam Belsan was a reporter for The Sunflower.