Manager kicked off baseball team following dugout fight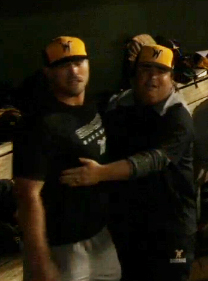 Wichita State baseball lost to Bradley 6-5 on Friday, but the story of the night came at the conclusion of the game.
A fight broke out in the WSU dugout between graduate manager Zach Reding and sophomore Dayton Dugas immediately following the loss in Peoria, Illinois. Athletic Director Darron Boatright announced that Reding would be "disassociated" with the Shocker baseball program following the altercation.
Boatright and the baseball program will have no further comment addressing the issue, according to a statement by Tami Cutler, director of media relations for the WSU athletics department.
With the game being broadcasted on ESPN3, cameras showed Reding yelling words to sophomore Greyson Jenista, who just walked in the dugout to retrieve his hat. Cameras showed Jenista ignoring Reding, which was followed with Reding shoving Jenista in the chest.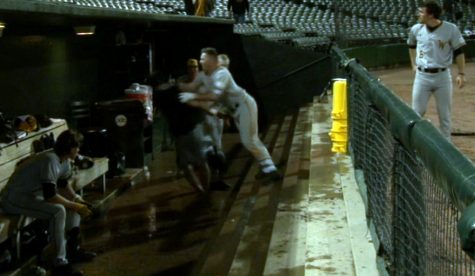 Dugas then shoved Reding, causing him to fall down and land his head on the bench. Reding got right back up and started jawing at Dugas, with Jenista having walked out of the dugout. The fight was broken up by Director of Baseball Operations Scott Gurss.
The entire brawl was not shown live, but the ESPN3 broadcast came with an instant replay where the entirety of the fight is shown.
According to ESPN3 play-by-play announcer David Snell, an argument that resulted in physical confrontation occurred in the top of the ninth inning with two outs between two members of the WSU team prior to Reding's incident. Snell described the in-game incident as an "exchange of words and pushing and shoving."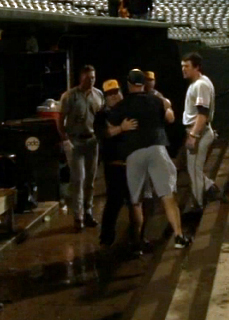 Reding played two seasons at WSU and started a total of 32 games, hitting a career .252 batting average. Majoring in general business, Reding joined the program as a graduate manager at the start of the 2017 season.
Leave a Comment
About the Contributor
Grant Cohen, Reporter
Grant Cohen is currently a reporter for The Sunflower. Cohen is a junior majoring in communications with an emphasis in journalism with a minor in sport...